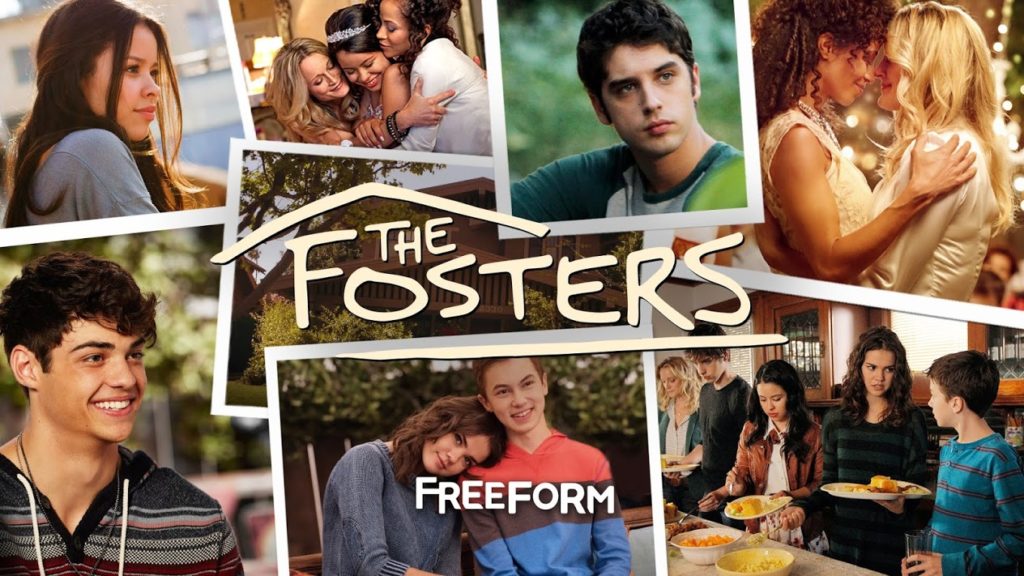 Overview
Stef Foster (Teri Polo) is a police officer, and Lena Foster (Sherri Saum) is a school administrator. Together they raised a son Brandon from Stef's marriage to her former partner and adopted twins Jesus and Mariana. When we meet them, they've begun fostering 'bad girl' Callie who has had everything that could possibly go wrong to her actually happen. And she has a secret brother, Jude, social services didn't know about.
Over five seasons Stef and Lena's kids make every bad decision possible, individually and together. Meanwhile, Stef and Lena have their own challenges and work to keep their relationship strong.
After 5 seasons, the show ended in 2019. It was followed by a Callie/Mariana spin-off called Good Trouble. Stef, Lena and the rest of the family make occasional appearances on Good Trouble.
Queer Plotline Timeline
The plot is lesbians and their kids, so every episode has queer content. As of Season 1, Episode 5 "The Morning After" we start to get hints that Jude may not be all that straight. By season 4 he has a boyfriend. One of Callie's boyfriends, Aaron, is transgender, and another transgender boy, Cole, has a crush on her at one point.
Notable Queer-Centric Episodes
Season 1, Episode 5 "The Morning After" - After complaining about lesbian bed death, Stef and Lena get it on in the back of their car
Season 2, Episode 3 "Play" - Stef and Lena abscond to a hotel for a 'babymoon' and a little married couple shenanigans
Season 3, Episode 18 "Rehearsal" - Stef chops off all her hair and it gets Lena all hot and bothered
Season 5, Episode 8 "Prom" - Mariana makes out with Emma, her brother's girlfriend, to disguise her own lack of boyfriend. Stef is somewhat surprised.
Characters
There are 13 queer characters listed for this show; none are dead.
Regulars (2)
Recurring (8)
Guests (3)
This page was last edited on March 22nd, 2021.