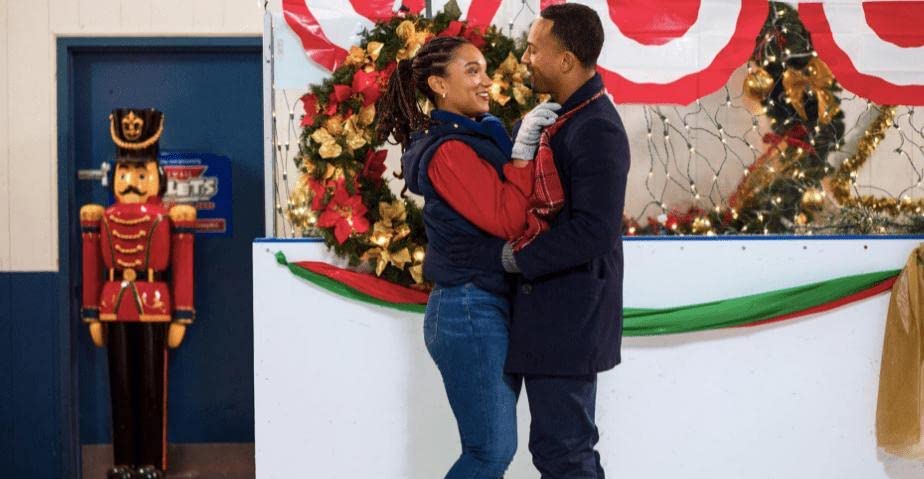 Overview
Emma is a talented designer who curates handcrafted goods for her shop. The holiday season is especially busy for her and her business partner Liz, as they plan a Christmas Eve event for local artisans to showcase their work. Emma and Liz's endeavour catches the eye of a design guru and TV Host Kate Marguiles who insists on sponsoring their event to more fanfare than the shop has ever seen.
Unable to resist the opportunity to showcase her shop and reluctant to spend the holidays – her beloved late mother's favorite time of the year – with her out of touch military father, Tom "the general" Emma throws herself into planning and tells The General she won't be home for Christmas much to his disappointment. When her ex-boyfriend and childhood best friend Aaron returns home after active military duty, The General informs him that Emma won't be around for their Christmas Traditions.
Unwilling to disappoint The General, Aaron makes it his mission to get Emma home for Christmas and help her rediscover the giving spirit of the holidays.
This is also billed as "A Christmas Mission."
Queer Plotline Timeline
Emma's BFF and fellow shop owner, Liz, and Aaron's cousin, Sarah, hit it off over cheesy jokes.
This page was last edited on April 16th, 2022.