Have you ever come here to look up a show and thought "If only I could find another show like The Good Fight?" I'm happy to announce we've made it even easier for you to find similar shows!
At the bottom of every TV show, there's a new section for Similar Shows, which lists out six shows you may also be interested in, if you like this one.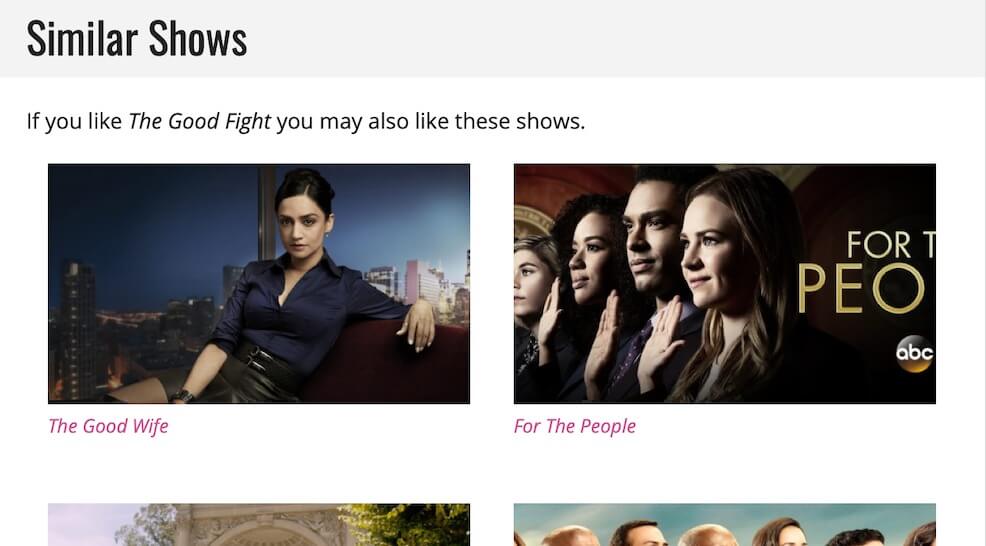 The list is autogenerated based on the following criteria:
Show Formats (TV shows, miniseries, web series etc)
Tropes (Bury Your Queers, Coming Out, etc)
Genres (Action, Telenovela, Legal)
Intersectionality
Stars of Queerness (Gold, Sliver, Bronze)
Thumbs Up/Down Rating
Show Score
Sometimes the little robot matches up shows in a surprising way. For example, it has a tendency to like Degrassi a lot. We'll be tweaking this as time goes on, working out what makes the most sense and if certain aspects need to be weighed more heavily than others.
Also we built in a little override, since we think if you like The Good Fight you'll like The Good Wife too.
Let us know what you think and, as always, if you'd like to see any new features added to our database. Happy Holigays!