Few shows have had such a turbulent year as Wynonna Earp. This time last year, the show was renewed for season four and five. The crew was elated, as they should be. But as we know, when winter rolled around and there was no news of filming, the dire reveal was made. IDW was cash strapped, and it's because of the passion of the fans did we get season four.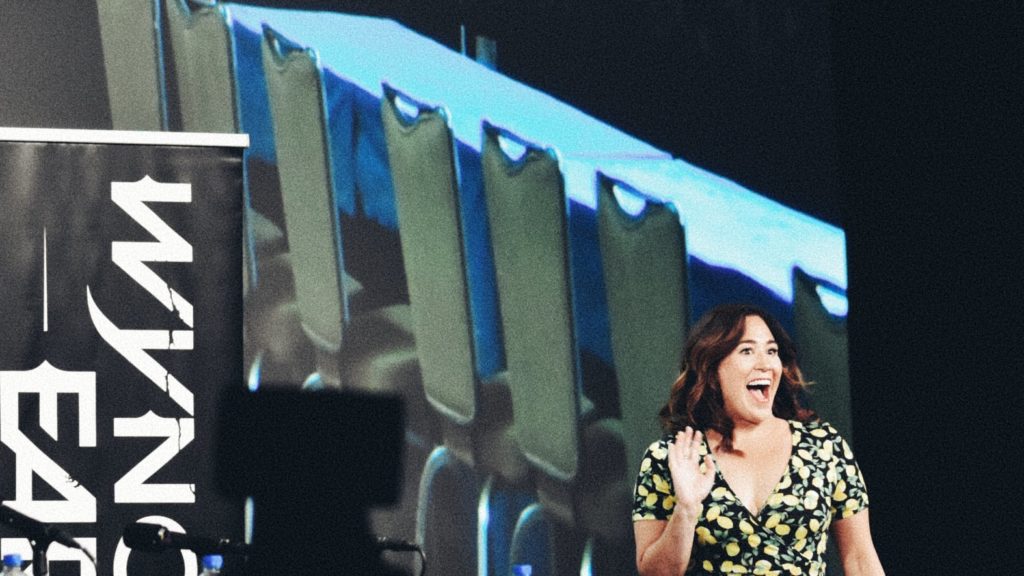 Back to San Diego
Of course, the show knows how much we love it, and how much we are willing to put into it. So it was with great joy that the cast came back to San Diego to share the love with us.
And in case you worried, the cast and crew missed us too. They came back to San Diego to share their love for us and tell us how much
So … Now What?
Okay, let's start a the start. We have a new world. The whole post-curse Purgatory is going to be very different for Wynonna, and everyone knows it. After she saves Waverly and Doc (because we know she will), what happens next? It's a brave new place, and maybe it's time to make happiness on the Homestead with a little WayHaught wedding?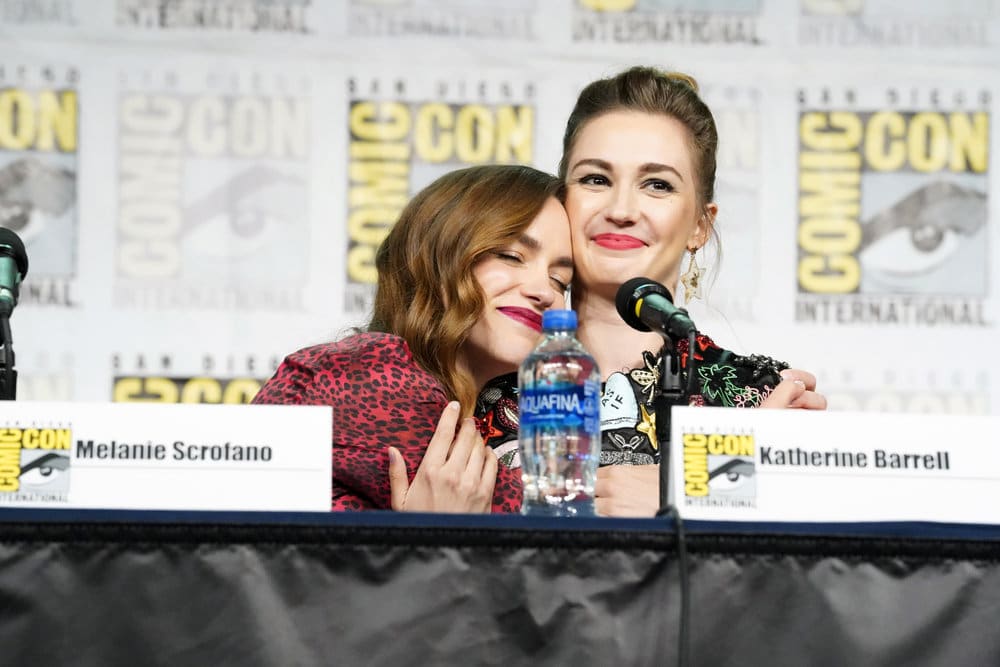 The thing is, they've just started breaking down season four, with Emily Andras cracking that the audience and their shouted suggestions were the writer's room, but soon enough we'll get filming and back to Purgatory in 2020. But what can we expect?
We're gonna make it the Earpiest season of Earp that ever Earped.

Emily Andras @ SDCC 2019
That's right, it'll be fun and goofy and all the things we love about the show.
Just remember, there are a lot of different ways to be cursed.
Hot Takes
Melanie 'forgot' she had a sword and will suck using it, but that's okay. It's new for Wynonna too.
Emily says Wynonna will be leaning on Nedley this next season
"Maybe Nedley knows how to use a sword." "Maybe Nedley what?!"
Melanie and Kat, bickering about the WayHaught wedding being on the Homestead is peak WynHaught (which Emily chanted in the background)
Queen of Vampires, Cantal loves being able to be hundreds of years old and, thus, superior to Wynonna.
Casting wish list includes Ksenia Solo (and everyone else from Lost Girl)
The characters totally watch Antiques Roadshow and One Day at a Time (so about that crossover, Gloria?)
Gus is in Boca Raton and not coming back now that she sold the bar (okay maybe not Boca, but you get the idea).
Of Course It's Not Over
And while the cast had their fun at Comic-Con, their adventures continued the next day:
But don't panic! They made the flight: