I can't believe we've come this far. But here we are with The Bold Type season four, and its penultimate episode "5, 6, 7, 8" is a powerful message that ties in the overarching themes of this season.
A lot has happened this season, so let's recap:
Jaqueline lost her job, got it back, and is 'taking a break' from her husband. They're both cheating on each other.
Jane came to terms with her boyfriend cheating and her high-risk for breast cancer. Also trouty-mouth is her big brother.
Sutton's past is haunting her, and she pissed off Alice Knight (Raven-Symoné) and Oliver, but hey! She's getting married.
Kat didn't get elected, but is still trying to make political change. Also she's officially bisexual!
Adena is back and still as complicated as ever, but she too wants to make change.
And of course, it's Adena which is why we're here.
Kat's Biggest Influencer
The character of Adena is very odd. She's not in a lot of episodes, and yet she impacts nearly every decision Kat makes. From running for office to taking on senior management to publish a story against conversion therapy, Adena changed Kat forever.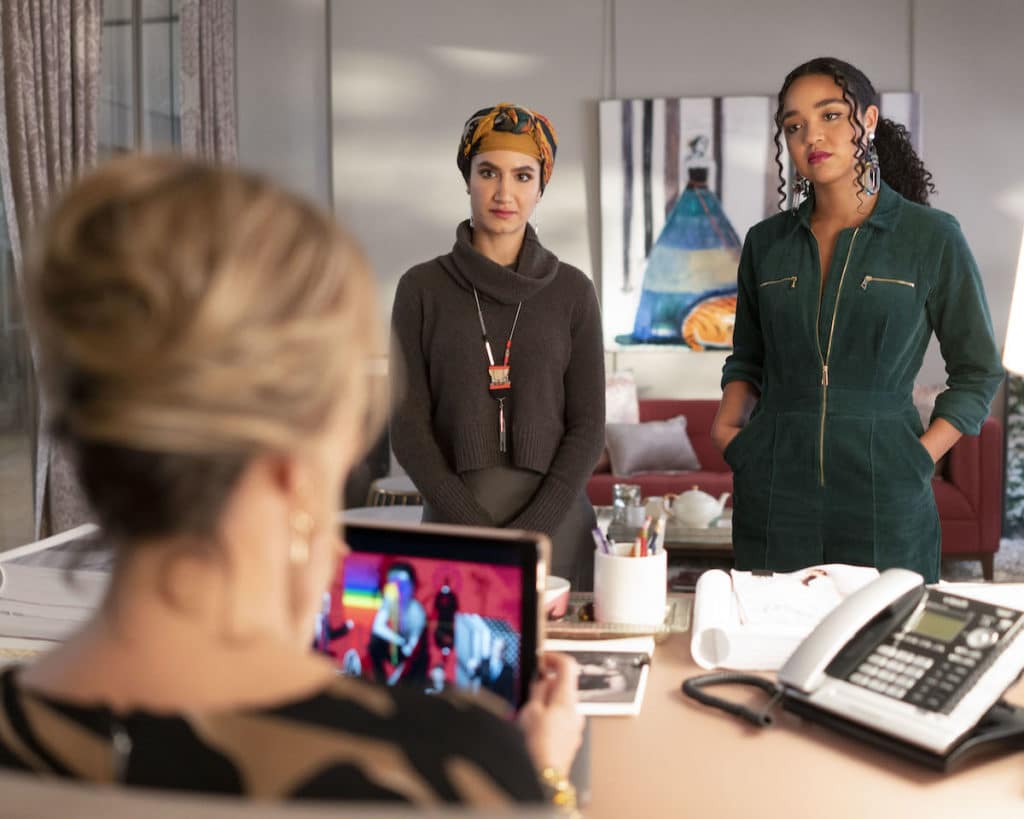 We met Kat as a somewhat entitled rich girl who seemed content to float through life without a real target or an identity. Then she met the political artist and her world upended. Kat started to care about things more, including Adena, and began a journey where she is now an activist who uses her privilege.
Would Kat have tried pegging if it was not for Adena? Would she have stood up for trans rep in the NYC marathon without Adena? Would she have even worked so closely with an ex were it not for Adena opening her soul and making her care?
Speaking Of History…
One of the things I love about The Bold Type is that they tie in the history of their characters over and over again. In this season, they tie in every previous episode of the season as they climb to greater heights. In this season, there are a number of actions that come back to create the full arc.
In fact, this whole season has been about speaking up and speaking truths. The women of The Bold Type refuse to be muzzled and voice their feelings and desires. They experiment and sometimes they make mistakes about putting things up their vaginas (seriously, vagina-havers, they are not supposed to smell like cookie dough!).
And even when they lie to themselves, they take ownership of those lies and their friends keep them honest.
Where Will It End?
Is everything really okay with Jane and Pinstripe? Will Sutton move to San Francisco with Richard? What about her relationship with Oliver? And will Kat be content to be just the social media director when she could be so much more?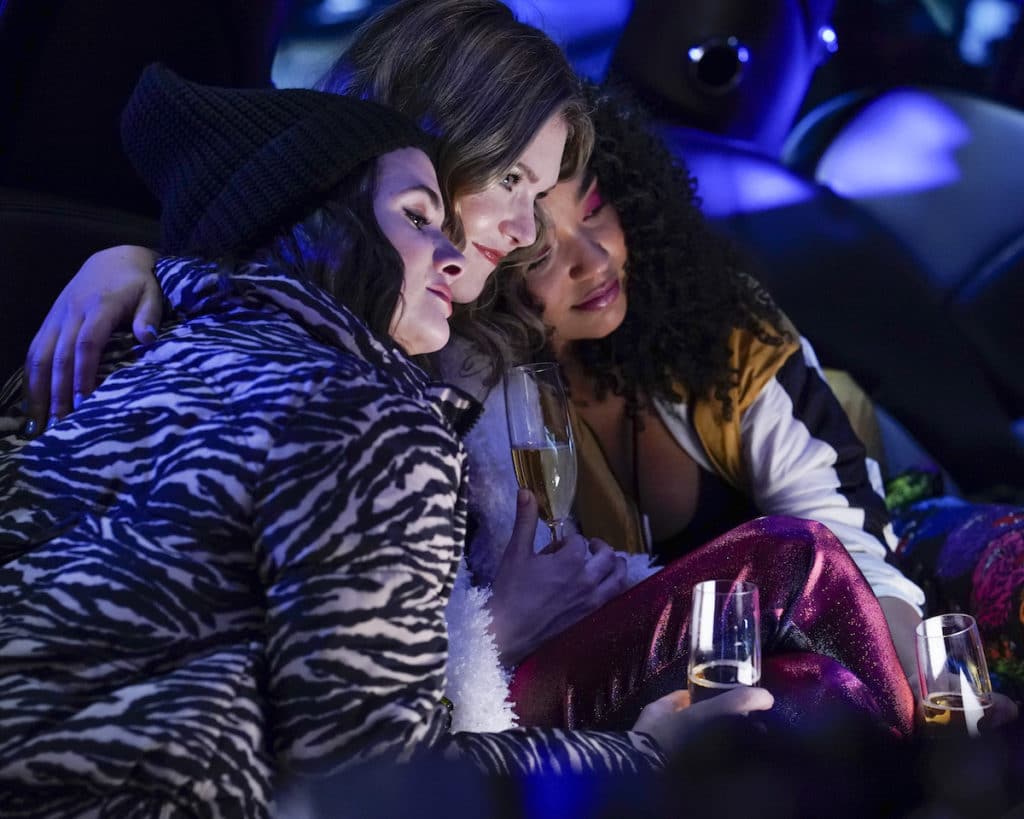 No matter what, we know that the girls will be together and support each other.
Check out this week's The Bold Type. It's magnificent.