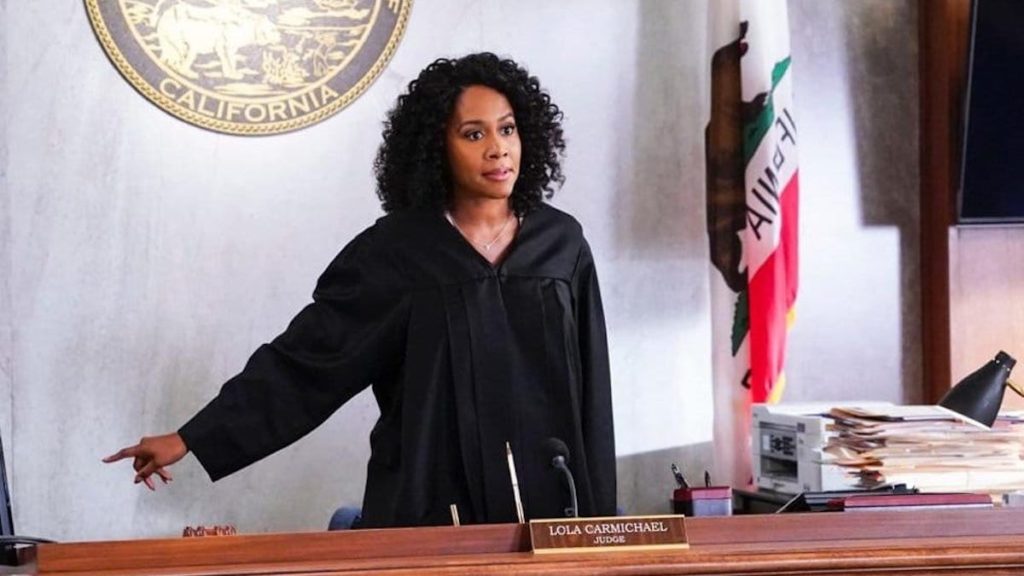 Overview
A courthouse drama that follows the chaotic, hopeful, and sometimes absurd lives of its judges, prosecutors, and public defenders, as they work with bailiffs, clerks, and cops to get justice for the people of Los Angeles amidst a flawed legal process. Among them is newly appointed Judge Lola Carmichael, a highly regarded and impressive deputy district attorney who doesn't intend to sit back on the bench in her new role, but instead leans in, immediately pushing the boundaries and challenging the expectations of what a judge can be.
After two seasons, the series was canceled on CBS, but OWN picked it up for season 3.
Notable Queer-Centric Episodes
Season One, Episode Five "Devotees in Courthouse of Love" - Judge Brenner instituted 'Wedding Day" after gay marriage was legalized. And this one is also when her girlfriend left her.
Season One, Episode Seven "Uncommon Women and Mothers" - The case of Jax Hopkins, a non-binary accused arsonist, comes to court.
Season One, Episode Fourteen "Bye Bye Bernie" – The trial of a prisoner who is accused of killing a fellow inmate, just days before release, reveals that the dead inmates lover covered it up.
Season One, Episode Sixteen "My Fair Lockdown" - We find out the lawyer helping Lola dig into Lisa is non other than Lisa's ex, Jean.
Season Three, Episode Nine "Truth Hurts" - A stripper is drugged and assaulted.
Characters
There are 10 queer characters listed for this show; none are dead.
Regulars (2)
Recurring (1)
Guests (7)
This page was last edited on May 25th, 2023.