Every year, LA plays home to Outfest, the LGBTQ Film Festival. And yes, film includes TV, which naturally is why I and the wife trucked up to LA on a Sunday to get out at Outfest with Vida and catch a Q&A with the cast.
You know we love Vida
It's hard to find a more bold and brash story on tv these days, but Vida has pulled out all the stops. Vida unabashedly tells the story of a mother who failed her children, how all their secrets have spilled out across the community, and how death brings them back together as a final gift. At the same time, Vida embraces our flaws and celebrates our differences while reminding us all that we share a home.
As one of our Loved Shows, Vida holds a special place in our hearts, but I was delighted to find that people all over find the joy in representation. A woman talked to the cast about both the surprise she had when her small-town, Southern friends asked her about the show. Someone else proposed to Melissa Barrera (Lyn).
The conversation ranged from nudity to representation to how the word "authentic" only belongs to Mexican food. And it solidified with me the reality that not only do we love Vida, Vida loves us.
Yes, Vida loves us too
Before the showing, I was standing in the air conditioned waiting room and the cast started to walk by. When Tanya Saracho popped in front of me, I quickly introduced myself as LezWatch.TV and she immediately remembered us. Which is good, because I feel like we've bonded over flan!
Never nuts! 🍮

— Tanya Saracho (@TanyaSaracho) July 11, 2018
The handlers, of course, hustled everyone through, but not before Tanya snuck in a hug (and a hello for my wife, who is not a hugger).
The Greek Chorus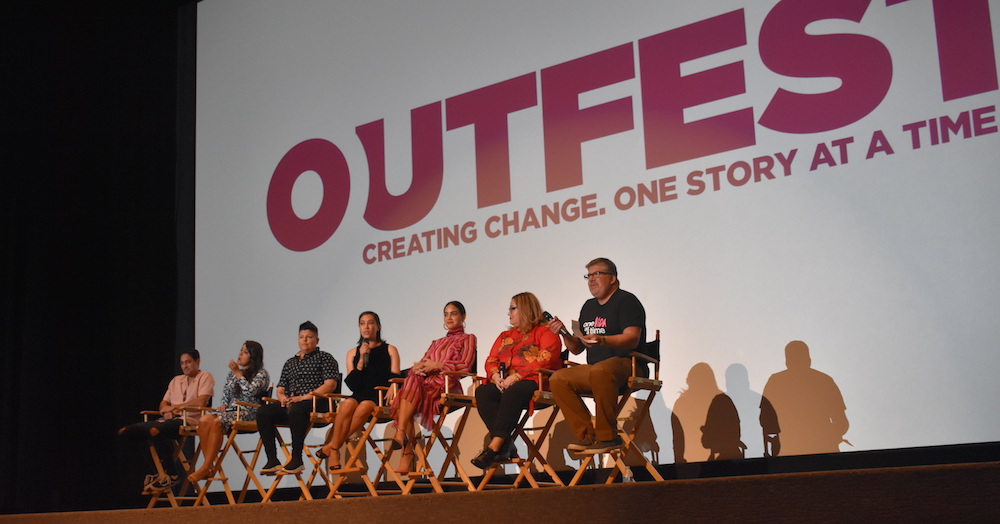 After we watched the finale, the cast and crew took some questions and talked about the show. There's a lot of overlap with another show we love, One Day at a Time, in that they don't explain things for the non-Spanish speakers. But where ODaaT is about Cuban Americans, Vida is about Mexican Americans, and there's a whole different world and not everything is understood by both.
The language is universal though. Chelsea Rendon (Marisol) pointed out that you could turn the sound off and still know what was happening because of the actors. Somewhat related to this is how Tanya's classical training utilizes Marisol as the Greek Chorus of the show. When the series starts, we see the world through Marisol's eyes. She tells us what's wrong. She serves this purpose for Emma, who begins her own change when she and Marisol wind up in jail together.
Tanya doesn't shy away from anything, be it telling a story primarily of women, or showing nudity on screen. All the cast were informed about there being nudity on the show, before signing up, not because the writers were sure there would be, but because Tanya wanted the opportunity to be there.
The Nudity and the Sex
Let's go back to that for a moment. Everyone (except Marisol) got naked. But all of the nudity lacked the male gaze voyeurism so prevalent in many shows. If you look at Eddie's scene, where she was naked in a bathtub, it wasn't sexy in the slightest. But the scream underwater is something everyone can connect with, even if they've never done it. Just an urge to shout.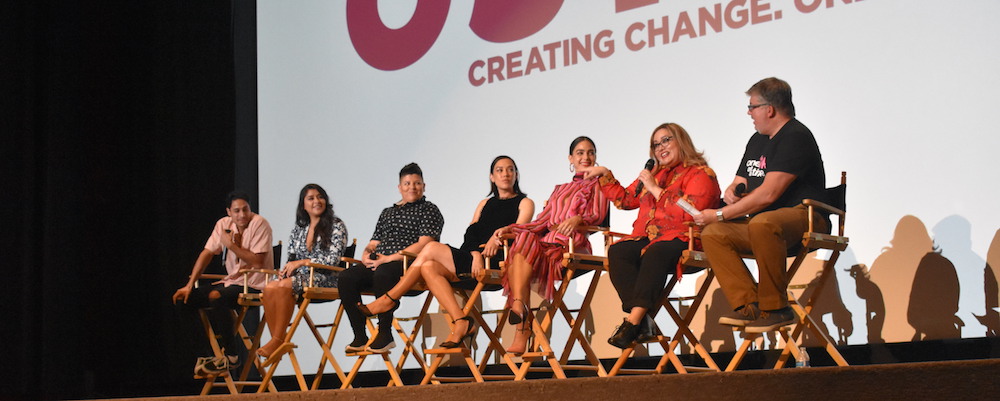 But where Ser Anzoategui (Eddie) was excited to do a nude scene, Mishel Prada (Emma) and Melissa were both nervous about their own. It makes a person very vulnerable, but both felt better for having done it. As Melissa pointed out, everyone's naked at home!
Meanwhile, there's that sex scene to talk about. You know the one, in episode 3 when Emma hooks up with non-binary Sam (the amazing Michelle Badillo). When else have you scene that kind of scene, again without the male gaze interrupting? Where there's no shame in being who you are and liking what you like? Even if we do totally ship Emma and Cruz like no tomorrow.
What about season two?
First of all, we get more than six episodes. Tanya couldn't tell us how many (she didn't know yet) but she did promise more than six. She also said she thought of the first six episodes as sort of a three hour pilot. An introduction to the world. Now, now the story really starts.
The writers room is bigger than ever, and I'm looking forward to season two of Vida.