Back in 1993, they made a mini series called Tales of the City, based on a series of novels written by Armistead Maupin. They were serialized in the San Francisco Chronicle and later the San Francisco Examiner before being novelized.
The TV series was ostensibly about Mary Ann, who moved to San Francisco from Cleveland, made a bunch of queer friends, and changed her life for the better. It was followed by two sequels, More Tales of the City and Further Tales of the City.
All of these series were critically acclaimed and well received. Maupin wrote about events as they were happening, which made them even more popular. Now Netflix is bringing the mini-series back with a new chapter.
Armistead Maupin's Tales of the City
Set in present-day San Francisco, Mary Ann (Laura Linney) returns and is reunited with her daughter Shawna (Ellen Page) and ex-husband Brian (Paul Gross), twenty years after leaving them behind to pursue her career.
Fleeing the midlife crisis that her picture-perfect Connecticut life created, Mary Ann is quickly drawn back into the orbit of Anna Madrigal (Olympia Dukakis), her chosen family and a new generation of queer young residents living at 28 Barbary Lane.
Laura Linney and Olympia Dukakis are reprising their roles, which is great. After 25 years, Dukakis is bringing back one of the more iconic transgender characters on television. And with Ellen Page tagging along, we can expect more queers in these tales.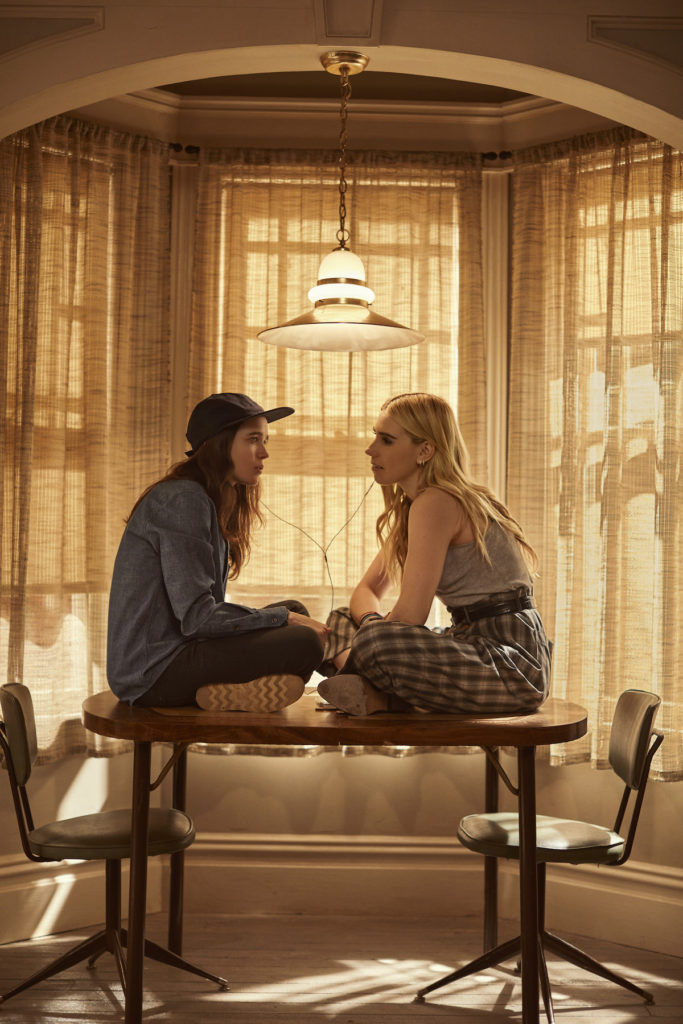 Armistead Maupin's Tales of the City is a Working Title Television and NBCUniversal International studios production for Netflix. Lauren Morelli serves as Showrunner and Executive Producer, alongside Executive Producer/Director Alan Poul, and Executive Producers Armistead Maupin and Laura Linney. Working Title's Andrew Stearn, Liza Chasin, Tim Bevan and Eric Fellner executive produce.