Good Trouble is that spin-off we thought we'd hate but we love. The fourth season begins March 3rd with an episode titled "Turn and Face the Strange", and it keeps giving us layers and layers of stories that move characters in amazing ways.
A
Good Trouble keeps delivering on the incredible complexity of being who we are amidst crisis and people pulling us back down.
Warning: This post contains spoilers for season 3 and 4!
Where We Left Off…
At the end of season 3, we had some surprising end-games for people.
Alice chose herself, which was very much the right choice, but it also landed her back into the circle of exes that it seems all lesbians have. Sumi, the girl she was in love with for a long, long time is back in her life as the support Alice always needed. It was Sumi who helped get Margaret Cho on board to save Alice's career, after all. But what Sumi wants is still a question.
Malika, meanwhile, started down the road of polyamory which turned into a self discovery of her own sexuality. A new employee at her bartending job, Angelica, was totally interested in her. Much to everyone's surprise, even Malika's, it was mutual. Angelica stepped in to help Malika succeed in her dream as well, and is okay with the open relationship, unlike Issac, Malika's ex.
For the rest of the Coterie, Davia and Dennis are sorting out their issues, Gael knocked up a one-night-stand who's now living with him while he dates Callie, and Mariana's work and personal life are imploding. There's a very good chance Mariana's ex (her boss) might be gaslighting her to blackmail… or destroy her. Callie's dealing with Gael as best as one can while facing the possibility that her new boss may have committed light treason.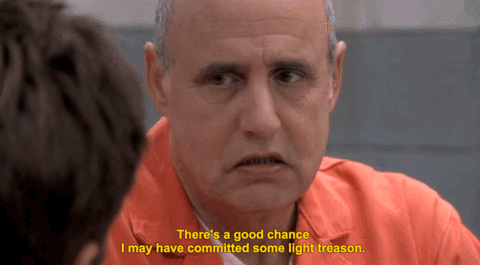 Oh and she's dealing with a murder case and up against her ex no less. And it's possible the kid did it…
Where We Start
The Coterie Crew deals with the fallout of the season three finale. Tommy Sung's trial comes to a close, and Callie needs to keep Kathleen from legal trouble. Malika processes Isaac's surprise return. Gael tries to keep Isabella in town. With the approval of the Fight Club Girls, Mariana meets with Evan. Alice is on the road, leaving Sumi as acting manager. Someone new moves into the Coterie.
Alice is on the road. With the success of her groundlings kick-off, she's on a low-end tour, but it's a tour none the less. As Alice goes into debt, Sumi is acting manager of the Coterie! Unlike Alice's 'we're all friends' vibe, Sumi actually knows how to be a manager. People pay rent, properly and promptly, and she's renting out a newly empty unit at a higher price to be able to afford upgrades and maintenance they really desperately need. That kind of work doesn't really go over all that well with the chill vibe of the current residents, but it's certainly something to keep the place going.
As expected, Malika is planning to introduce her partners to each other. Angelica and Dyonte have both been told about each other, but they finally get to meet face to face. Her friends also have a say in all this, but don't worry. They consider Malika a goddess for the quality of people she's now dating. Except… Issac, the ex Malika thought was the one is back!
Everything else gets murkier and murkier as the episode goes on. I was delighted to see Callie finally stepping up and seeing the world for what it was, and being less idealistic. She probably picked that up from Brandon, because you'd really think a kid who grew up the way she did wouldn't be that innocent, but everyone has their blindspots. Callie also finally decided to pick herself and not bounce between relationships.
Speaking of, poor Mariana has no idea what she's really doing other than getting back at the women who screwed her over. Evan, her old boss from Spekulate, seems to want to get back together with her, but his actual motives make me wonder if he's playing the con or if his investors are playing him to destroy Spekulate, and Mariana's an innocent bystander.
Over in baby-daddy land, Gael's going into debt too, trying to keep Isabella in town. With a little help from interim manager Sumi and a surprise assist from Dennis, he may just get to do so. But at what cost? Davia makes her choice between Dennis and Matt with possibly predictable results. As for Dennis, he's finally getting his feet under himself and doing well.
Looks like nothing will be easy for the Coterie again this year.
Watch "Good Trouble" on March 3rd
Check out the new season on Freeform on March 3rd. If you've not watch the show, you can catch up on Hulu.