Welcome back to "From the LWTV Archives," a column dedicated to studying and highlighting moments from queer TV history. This week, I was curious to find out which actor on LWTV holds the record for playing the most queer characters on TV.
Turns out, it is Jazzmun with FIFTEEN total characters!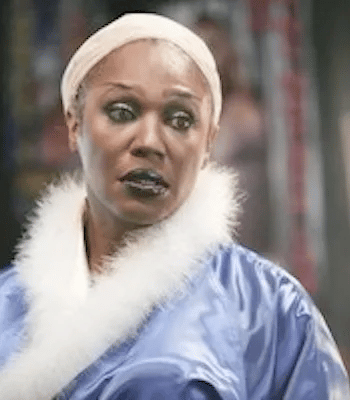 Jazzmun Crayton is a transgender actress from Bakersfield, CA. If you recognize her, it's probably because she has been cast in roles across so many TV shows and networks, you are bound to run into her once or twice! Her first role listed in the LWTV database is Pat, a recurring character on The Jon Larroquette Show in 1994 and 1995. She has continued to play trans characters for almost three decades now, including on procedurals such as CSI, CSI:NY, Proven Innocent, Silk Stalkings, and NYPD Blue. The list goes on.
While I was deep-diving into Jazzmun's career, a realization hit me suddenly: not one of her fifteen characters has ever died on a TV show. As a queer TV fan, this was equally shocking and exhilarating. I am so used to queer characters being treated as disposable, especially trans characters, that I had unconsciously assumed that some of her characters would have died. But Jazzmun and her characters are survivors! No messy TV writers can touch them!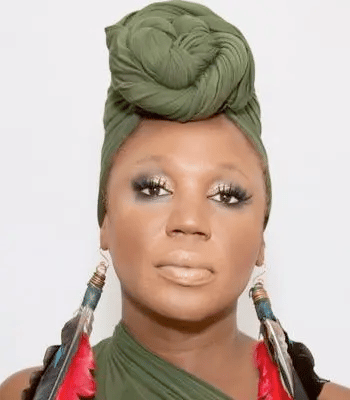 Queer History
Although Jazzmun's career thus far is certainly one to celebrate, it is important to look at how these characters fall within queer TV history. First, although Jazzmun has been playing roles of trans characters since the 1990s, she has never been offered a series regular role. The first transgender person to play a transgender role on network primetime TV didn't happen until 2017, when Laverne Cox had a regular role on CBS's Doubt. The industry seems to regularly think of Jazzmun for guest starring roles, but never wants to give these roles their full attention. Hopefully, this changes in the future!
Another aspect to celebrate is how Jazzmun's characters have lead the way in representation for trans women of color. I don't think the importance of representation can be overstated on a website dedicated to doing just that, but trans women of color have been marginalized so often that it is crucially important that they get to see positive representation on TV.
Many of Jazzmun's characters have been sex workers, which is a reality of many trans women of color in our society, and Jazzmun has spoken on this topic. Although some may view this representation as negative, Jassmun sees it differently. In a 2017 interview with ScreenCrush, she said,
[I]n today's context with all the deaths of trans women of color and how prostitution is looked upon – I'm personally a sex positive person and I have nothing against sex work. I understand it. I understand the ideology that goes into why people have to do survival sex work at times. And then some people just enjoy sex work. Sex is a positive, wonderful thing. […] So being able to explore sexuality and energy on screen, and [have] it be seen and loved and adored – I would do it again if given the opportunity.
She understands the importance of exploring all trans experiences on screen. She has also represented other experiences, such as her 2009 role as Tonya in The Cleaner, where her character is an advocate for the trans community and offers help to a young person struggling with their gender identity.
Impact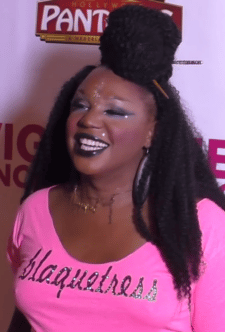 It is pretty clear what Jazzmun's impact has been on television, but I also want to introduce you to Jazzmun as a person, not just an actor. In real life, she is a well known activist for the trans community in the Los Angeles area. She is a member of the Transgender Advisory Council and the Associate Director at the Asian Pacific AIDS Intervention Team. You may also recognize her from the Netflix documentary, Disclosure, which featured many trans actors discussing the history of their representation on screen. Not only does she fight for positive representation in media, she also works to make sure the community is cared for every single day.
Queer TV wouldn't be the same without Jazzmun's career and I am looking forward to adding even more characters from her in the future. The rest of the actors in our database need to catch up!
[As always, this column is based on data provided in LWTV. If you have more information on a show/character that has not been included in our database, please let us know!]