Welcome back to "From the LWTV Archives," a column dedicated to studying and highlighting moments from queer TV history. For this post, I went in search of the first recurring queer female, non-binary, or trans character to appear on television. To my surprise, the answer turns out to be a gender queer character that appeared on a short-lived Japanese anime.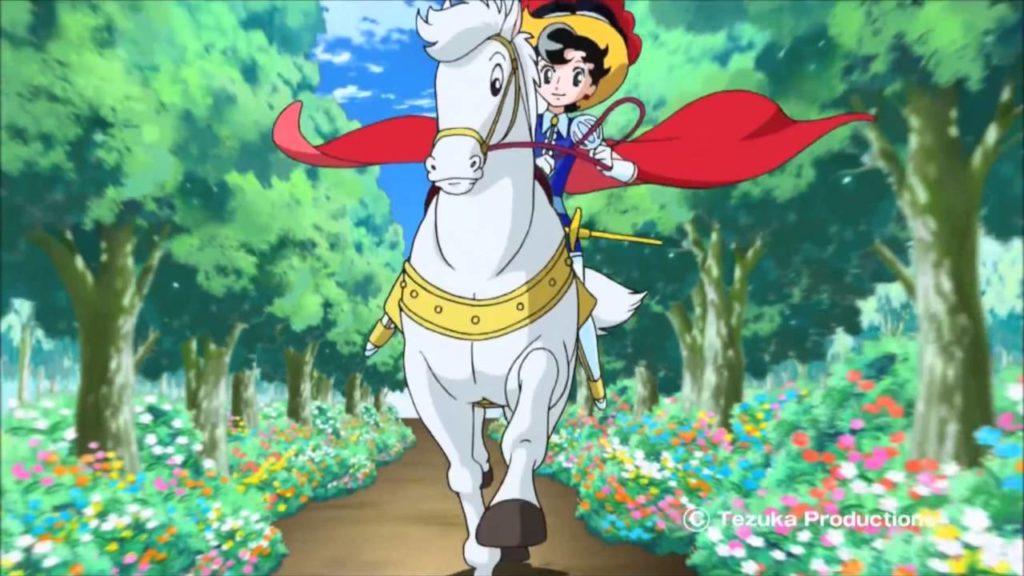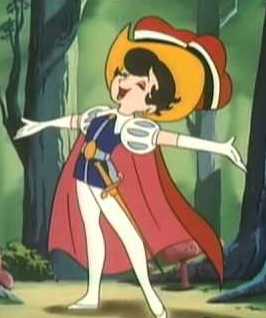 In 1967, Fuji TV debuted a new show titled Princess Knight ("Ribon no Kishi" in Japanese), which was based on a manga of the same name. It is about a princess (Princess Sapphire, voiced by Yoshiko Ohta) who has to pretend to be a prince, but it goes a bit further than that. The princess was born with two hearts: a heart of a girl and a heart of a boy.
Although I was initially surprised to find that this Japanese show was the first on LWTV to have a recurring character, it makes more sense after considering the context. Japanese anime has long been a place where gender lines are blurred and queerness is far from hidden. Often times, it is the dubbed versions that try to hide this queerness from their audiences (Sailor Moon, anyone?).
But, back to Princess Knight. Osamu Tezuka wrote and illustrated the original manga in 1953. The story was directly inspired by an all-female musical theater group, Takarazuka Revue, which featured actresses who performed both female and male roles. Osamu even based two of the main characters in Princess Knight directly on actresses from the revue, which he grew up attending with his mom.
Queer History
Japan has a long history of gender-bending theater, but there was an uptick in its popularity in the 1950s and 1960s. Princess Knight became popular enough to get a radio adaptation in 1955 and manga run in the late 1950s, before the show in 1967.
Although the manga proved to be very popular in Japan, there was a delay before it entered the English-speaking world. Famously, NBC executives were hesitant to produce a dubbed version because they worried that Sapphire could be interpreted as a "sex witch." Looking back, this show deals with gender more than sex, but leave it to Americans to be afraid of gender ambiguity! A dubbed version was eventually produced in the 1970s, but it was renamed Choppy and the Princess.
Impact
Princess Knight remains an extremely part of manga and anime history. Many credit it with the start of the shōjo and magical girl genres. It also started a recurring trope of androgynous heroines. Although there are many alternative readings of the show, it's hard to argue against the impact that it has had on anime. Plus, Princess Sapphire holds the title for the first regular (and lead) implied queer character on TV!
Stay tuned for the next post of this column, where we will continue looking through major moments in queer TV history!
[As always, this column is based on data provided in LWTV. If you have more information on a show/character that has not been included in our database, please let us know!]
Sources:
Ladd, Fred; Deneroff, Harvey (2008). Astro Boy and Anime Come to the Americas: An Insider's View of the Birth of a Pop Culture Phenomenon. McFarland & Company. p. 66–68. ISBN 9780786452576.
Power, Natsu Onoda (2009). God of Comics: Osamu Tezuka and the Creation of Post-World War II Manga. University Press of Mississippi. p. 113–122. ISBN 9781604734782.