This month, a miracle occurs and All Rise is coming back! On June 7th!
What is All Rise?
By the log line:
"All Rise" is a courthouse drama that follows the chaotic, hopeful, and sometimes absurd lives of its judges, prosecutors, and public defenders, as they work with bailiffs, clerks, and police to get justice for the people of Los Angeles amidst a flawed legal system. Among them is newly appointed 'Judge Lola Carmichael' (Simone Missick), a highly regarded and impressive former deputy district attorney who doesn't intend to sit back on the bench in her new role, but instead leans in, immediately pushing the boundaries and challenging the expectations of what a judge can be.
All Rise is a strange beast. It's both a soft-legal drama escapism (more about the people at the end of the day) and a headline-grabbing reflection of the horrors of real life.
CBS canceled it after two seasons, following the COVID decimation of many low-hanging shows. And at the time, it was sad but understandable. With costs skyrocketing due to COVID (we're talking around a million USD per episode of 1-hour TV), anything that wasn't performing incredibly well or was super cheap became at risk. All Rise, with it's stunning array of talent and well known actors, was going to be a target.
But unlike a lot of shows, All Rise was saved by OWN (The Oprah Winfrey Network)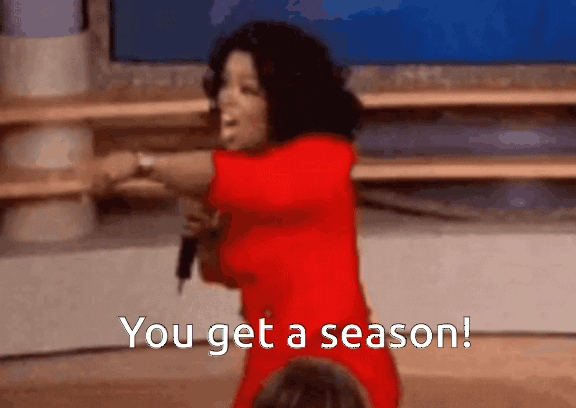 Why We Watch All Rise
The lesbians.
What? You expected more?
Okay, okay.
The show started out with a main character, Judge Lisa Benner (Lola's mentor and boss), being an out lesbian. First episode she shows up with her girlfriend at a function. But not long into the season, we have a bit of a tragedy. Back when gay marriage was legalized, Judge Brenner instituted 'Wedding Day" where she mass married as many people as possible. It was her most favourite day. But this one was also when her girlfriend left her, right when she was about to propose.
Whoops.
Things got rougher in that season when one of Lisa's exes helps Lola investigate Lisa, but then the unfathomable happened. COVID hit, the show got cut short, and storylines were sacrificed.
When the show finally came back for season two, they were one of the few that embraced the topical nature of the world. They had COVID. People wore masks, put up screens to separate each other, sanitized, and got tested. They also dealt with PTDS from BLM protests, the unjustness of the world, and so on. In other words, they embraced the horrid reality, but also managed to keep their goofy nature.
And that paid off for us queer watchers, as Lisa Benner got a new girlfriend (played by perennial fan favourite, Amy Acker), Lola's new assistant, Ness, ended up dating one of DA's clerks, Samantha, and things were on the up and up when the show was canceled.
Will the Queers be Back?
I know this has been a weird bit of uncertainty, due to OWN. See, OWN has been pretty quiet about things, to the point they don't even have new photos up yet. And when they listed the cast, they said:
The cast also includes Wilson Bethel as Judge Carmichael's best friend, Deputy District Attorney 'Mark Callan,' Jessica Camacho as public defender 'Emily Lopez,' J. Alex Brinson as bailiff-turned-lawyer 'Luke Watkins,' Ruthie Ann Miles as Lola's assistant 'Sherri Kansky,' Lindsay Mendez as court reporter 'Sara Castillo,' and Lindsey Gort as defense attorney 'Amy Quinn.'
Those are all the main main characters, And what we don't see are Lisa Benner (played by Marg Helgenberger, who is over on CSI: Vegas for that show's season 2), Samantha Powell, Ness Johnson, nor Georgia Jennings (Amy Acker, who is over on 9-1-1: Lone Star as Rob Lowe's politician girlfriend).
Good news?
Watch the trailer:
We see Lisa, we see Ness, and while I'm pretty darn sure that the 'congratulations' for Lisa is more about her own political aspirations (see season 2), a love life isn't out of the picture for her.
Tune in next week to catch All Rise, it's a simple, complicated, goofy, serious law drama.