The trailer finally dropped for One Day at a Time and then so did my jaw when I saw some of the scenes.
Remember how I was super lucky and went to the set and saw four episodes filmed? Well some of those episodes are in this clip!
What scenes? Here are some of them: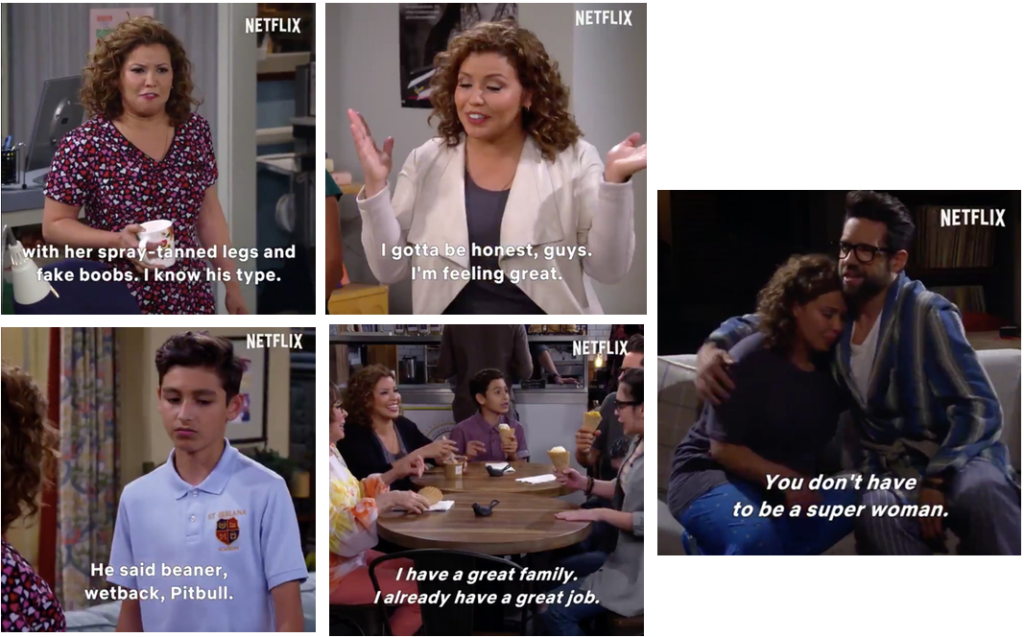 I can't give you any spoilers (I'd like to be invited back next season) but I can tell you this: I believe I saw episodes 3, 9, 11, and 13 (finale) filmed. The first one is the one where Todd made me hurt my throat laughing so hard at his delivery. The finale made me cry.
Oh. And if you watched that and zeroed in on the scene where Elena loops a scarf around someone's neck, you're probably on the right website.