Okay! This next section is one I'm least familiar with… As you'll see. FYI, we have no real clue which episode we 'missed' when they had the overbooking issue, but we didn't see any of the episodes in this section.
Spoiler Warning!! If you haven't watched season two of One Day At A Time, this is your last chance.
Episode 4 – Roots
While we did not see this episode, before the finale we got clips about it. Also there was some mention of it in the 10th episode (Storage Wars), so I was prepared for much of this. I didn't know at all about the B plot with the movies, but that is so everyone. We all sneak food into the movies. I've never been caught. Yet.
It's totally believable that Lydia wouldn't become a citizen. My mother didn't until I was a teenager. Her mother didn't for years either. Even though I was born in Ohio, there's a part of me that will always be Canadian (Quebecois to boot, eh) because of that.
Episode 5 – Locked Down
I knew nothing at all about this episode but just watching Elena as the Doctor was brilliant. I'm a tiny bit sad she didn't go as the new Doctor, but this was filmed before she was announced. Alex's Yiddish was adorable. This episode was practically written for Jewish lesbian me.
Elena's awkwardness was so painfully delightful and Syd's super nerd levels of zombie planning was the sort of thing I do. Still do. Probably will do tomorrow. Doesn't everyone?
You look cute on that high horse.
And Elena is just so horrible at expressing it and then she went for that beautiful kiss on the balcony. I clapped both hands over my mouth and cried.
Episode 6 – Work Hard, Play Hard
Elena as OG Schnieder. We saw a clip of this before "Storage Wars" so I've known for months about that moment, and I've been dying to talk to people about it! Yes, it was as hilarious and wonderful as you think it is. And she was adorable.
Let's go back. First of all, Elena trying to get 1000 subscribers on Twitch is harder than you think. But props for giving it a shot. Blanquita16 is possibly the greatest handle for her, though. When Schneider the Intern was calling on 'Butch', I knew what the punchline was already and tittered. It goes to show that even if you know what's coming, the jokes still work. In fact, on some level they're better.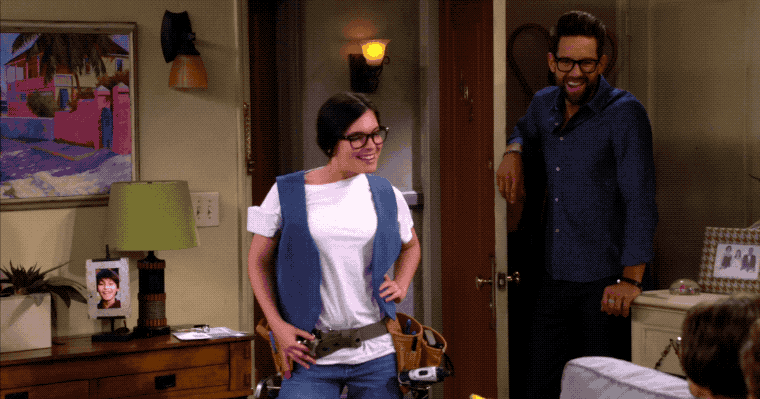 Episode 7 – Exclusive
The finale gave us some hints as to what this episode was about, but I had no idea about the end of that episode, with the Victor reveal.
That hurt.
The story of Dr. B and Lydia though, was adorable. We all knew she still loved Berto, and she always will. But we also know now just how much Dr. B loves her. I almost wanted to say this was a breather episode, and that bit at the end with Victor was the only heart wrencher, but it's not. All of that unrequited affection and adoration, all that love, pours out of the screen.
And it all sets you up for what's next…
Episode 8 – What Happened
It's funny. I know when Elena was 'born' (August 2001) and I know when 9-11 happened. And it never occurred to me that she was born and would have been a baby just then. And it never occurred to me that's what the rest of the timing was for all of that. It really lays it all out there. How things broke with Victor and the family and how the best intentions destroyed them. Suddenly it was all there, like a tapestry, and I saw how they became what they were today.
You really did see exactly what happened.
And I thought I'd felt enough, had my heart stomped on enough by watching a family fall apart. Just then, when I thought that was it, Isabella walked in and shattered me.
She really, really wrecked me.
We know it's not going to be perfect, her and her father. But they're starting. And that's a lot more than a lot of people can ever say.
To Be Continued …
Next, I'll tell you about two episodes we did see filmed, and the penultimate episode, which we didn't.