You may have heard the ship name or seen #Luimelia trending on Twitter. You may have seen promo shots of a beautiful couple in bed, one with brown curls and the other with straight blonde hair. If you're wondering about queer fandom's newest favorite couple, it's Luisita Gómes and Amelia Ledesma from Amar Es Para Siempre.
[Note: this is a (generally) spoiler-free guide. Everyone is welcome!]
Amar Es Para Siempre
Amar Es Para Siempre is a telenovela out of Spain. It is a continuation of a previous telenovela, titled Amar En Tiempos Revueltos, and it takes place in Madrid in the 1960s and 1970s. This was an unstable moment in history for Spain, which saw the death of longtime dictator, Francisco Franco, and the subsequent push for a democracy. The show covers this period through the trials and tribulations of the Gómes family, a multi-generational, tight-knit group running a bar in the middle of Madrid.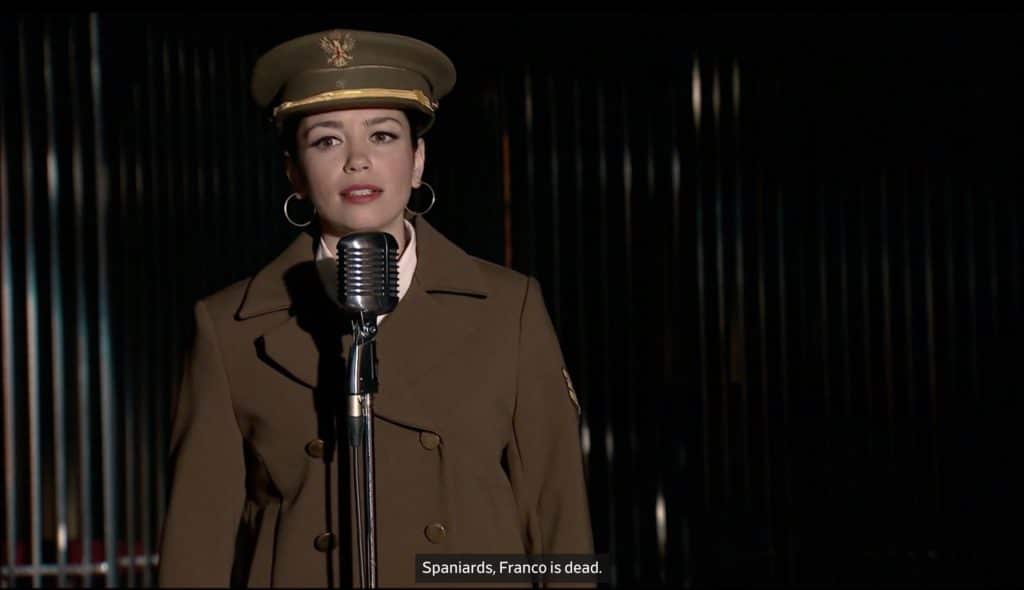 If you visit the show's LWTV page, you will notice a few things that will probably make you hesitate before diving headfirst into the Luimelia fandom. First, there are two dead queers listed for the show. It is true that Amar Es Para Siempre begins with the death of the queer couple from Amar En Tiempos Revueltos. They tragically die in a fire and it was definitely not a good move on the part of the writers. This leads into the second point that may make you hesitate: the show's score. It sits at a whopping 24.67 points (out of 100).
But hear me out! This show is a telenovela. They pretty much cover every trope in the book and it starts off on an awful foot with the death of two queer characters. All of these things hurt the show's score. Not to mention, there are a lot of episodes (like, almost 2,000) and Luimelia doesn't come into play until the show's seventh season. Relative to the amount of episodes, the queer characters don't get a lot of screen time. But I have good news…
How to Watch Luimelia
If you want to watch the entire show, beginning to end, and you happen to know Spanish, you can watch all episodes on Antena3's ATRESplayer. But if you don't have the time (or patience) for that, queer fandom has a solution. It is possible to watch only the Luimelia storyline, with auto-generated English subtitles, for the seventh and eight seasons of the show. (These Youtube playlists include auto-translated subtitles and, if those aren't working for you, feel free to message me on Twitter or find me on LWTV's slack channel for other suggestions/playlists).
[UPDATE: Since originally writing this article, ATRESPlayer has released a new 4-episode series titled Luimelia77, which is a mash-up of all the Luimelia scenes from Amar Es Para Siempre. Of course, these episodes total 2 hours while the COMPLETE run of Luimelia scenes runs 15+ hours but it might be a good solution if you just want an overview of their story.]
Before jumping in, I need to warn you that there is A LOT of content for this couple (and by "warn," I mean that you should be very excited). Even though they are only a portion of the telenovela's story, they still get tons of screen time, especially once the couple started spreading in popularity across the world. The Luimelia-centered Youtube playlists add up to 12+ hours, with other playlists (which include each individual character's entire story) covering 15+ hours. This is one of many reasons why I love this couple. Their story has been given the weight and time it deserves. They get equal coverage compared to other straight couples on the show. Watching the playlists for this couple feels like watching an entire show focused on the epic love story of these two women and I can't recommend it enough.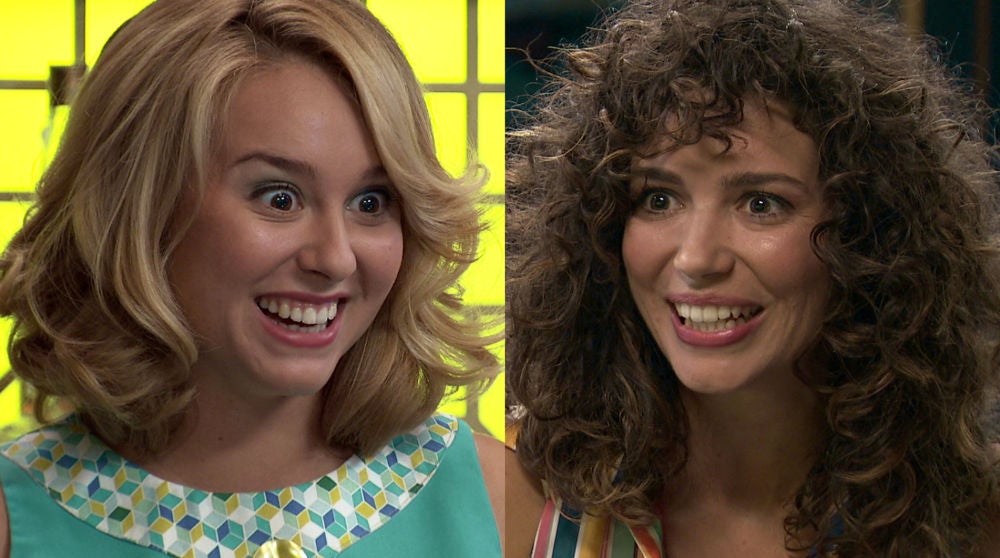 Here's the basics: Luisita, the blonde, is part of the Gomés family. She works as a manager at the local nightclub, King's, while also helping out at her family's bar down the street. Although she has had a few relationships with men, she spends most of her time focused on helping out her family. Because of this, she is a bit sheltered from the realities of life outside her beloved neighborhood.
Enter: Amelia Ledesma. She is new to the neighborhood and is currently working as a maid at the local hotel while trying to build her career as a cabaret performer. She has much more experience with the outside world and moved to the area to escape some dark parts of her past. As she starts visiting King's more and more, Amelia and Luisita start to become very good friends…
#Luimelia
So, that's the Luisita and Amelia we know and love from Amar Es Para Siempre. They deal with all kinds of trouble that is relative to the 1970s: arrests, homophobia, harassment. Again, there is 15+ hours of Luimelia-specific content from the telenovela. But, there's another version of Luimelia that has been grabbing at the hearts of the fandom more recently…
Introducing… Luimelia in the current day!
Before you get confused, let me explain. Antena3, the network for Amar Es Para Siempre, quickly realized that they had something important on their hands. The couple of Luisita and Amelia spread like wildfire across the world. People have been falling in love with their storyline from countries on every part of the globe. Thankfully, they decided to act on this sudden popularity.
They decided to work with the creators of Amar Es Para Siempre, as well as the actresses (Paula Usero and Carol Rovira), to retell the story of Luimelia as if they met in the current day.
The result? A spin-off web series (called #Luimelia) focused on the story of Luisita and Amelia, meeting in Madrid in the year 2020. The series explores what their relationship would look like if they dealt with modern issues, instead of the issues of the 1970s. The characters are basically the same (and even Gomés family members make cameos) but they are modernized. Luisita is still struggling to find her place in the world and Amelia is trying to become an actress.
Although I recommend watching the entire Amar Es Para Siempre storyline before jumping into the spin-off, the web series has already released one season and the first episode of the second season is dropping TOMORROW. ATRESplayer has already announced that there will be a third season as well. Here are the promo shots for their second season, to give you a little extra inspiration:
The spinoff even created social media accounts for these versions of Luisita and Amelia, where they just post cute couple pics and muse about their lives. The content never ends, folx!
Now, keep that good news in mind when I tell you a bit of bad news. Just a few weeks ago, Paula and Carol announced that they will be leaving Amar Es Para Siempre. After this season, Amelia and Luisita will leave the neighborhood to continue their lives elsewhere (although they may make guest appearances). Keep in mind that Paula and Carol are still working on the spin-off web series, which will have at least two more seasons.
The end of that video touches on something I haven't even covered yet: these actresses really care about their characters. They have spent 2+ years learning about the fandom (and 15+ hours acting for them, don't forget) and hearing about how Luimelia have changed lives. The queer fandom community has, as always, embraced them and the amount of care and passion they put into our beloved characters. The show includes really great lesbian and bisexual representation and they work to make sure everyone feels seen in the fandom as well. They had a hand in picking the storylines, wardrobes, and even music for the #Luimelia web series. They are always looking to do Luimelia justice. I am grateful that another one of our beloved queer couples is portrayed by such generous actresses!
Bottom Line
This show has changed my outlook on soap operas and telenovelas. Admittedly, I'm someone who has always run off of TV show angst. I love drama and watching my favorite characters go through it before eventually reconciling. But I never thought telenovelas were for me… until Luimelia. Before, I didn't have the patience to watch straight people go through all types of un-relatable drama. But with Luimelia, it was thrilling to watch the ups and downs of their journey (even though excruciating breakups and triggering mental institutions) because I always knew they would end up back together. Their love is stronger than any telenovela drama!
Here is one more taste of Luimelia. Warning: LOTS OF SEXUAL TENSION!
Feel free to reach out to me in the comments, on Twitter, or on LWTV's Slack channel to share in the joy of Luimelia. Just as my queer fandom friends have passed this story on to me, I hope to pass it all on to you.
May we all find our Luna de Cartón one day…