Welcome back to "From the LWTV Archives," a column dedicated to studying and highlighting moments from queer TV history. This week, I searched for the first Black queer woman character on television and I found her in the 1975 TV movie, Cage Without A Key.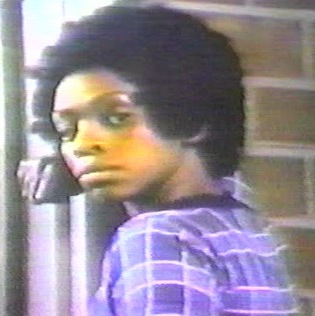 CBS aired Cage Without A Key as one of its "late movies" in 1975. The film takes place at a women's juvenile detention center where two factions have formed: one led by Tommy (our queer lead, portrayed by Jonelle Allen) and the other led by Susie Kurosawa. We are brought into this world through another main character, Valerie Smith, a new addition to the detention center. She was coerced into a robbery where a man died and Valerie was found guilty in court, despite having nothing to do with the crime. It is important to take a moment to note that Valerie, the completely innocent one, is a white girl and the leaders of the factions (Tommy and Susie) are both people of color. Moving on…
Pretty quickly, we learn that Susie is a manipulator who will hurt anyone in her path to power and Tommy, meanwhile, values her friendships immensely. She explains to Valerie that she has formed a group because they feel they are a family and must protect each other. Although Valerie wants to stay out of the drama, she is quickly forced to join Tommy's group after a series of violent events, all carried out by the opposing faction. (This includes a particularly jarring scene where another inmate, Noreen, tries to sexually assault Valerie, which is conveniently left out of all plot summaries that I could find online.)
I wouldn't recommend spending much time with this movie but, in case you are interested, it is freely available online.
Queer History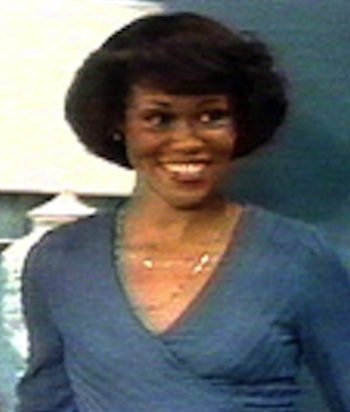 At this point in TV history, the amount of queer characters on television had been growing at a pretty steady rate. However, most of the queer characters were (unsurprisingly) white women. The Jeffersons, which started airing in 1975, introduced American audiences to a primarily Black cast and featured the only other Black queer woman character in this decade. (Shout out to Edie Stokes, a trans character that deserves to have her own post one day.)
However, in general, things were very bleak for queer Black women looking for representation on TV at this time.
Impact
Unfortunately, it is hard to find a silver lining to this TV movie. Of course, delivering the first Black queer woman on television is a big deal. And, in general, Tommy comes across as a caring individual who wants to live a better life once she leaves the prison (which, spoiler alert, she never gets to do). But, as we see often in the beginning of queer TV history, all the queer women characters are inmates and prone to violence.
I was hoping to see some kind of influx of Black queer women characters on TV after Cage Without A Key but, besides Edie Stokes on The Jeffersons in the following year, there was not another queer Black woman character for twelve years! In 1989, The Women of Brewster Place introduced two queer characters, Lorraine and Theresa, but they end up with yet another tragic and violent ending. A note for my own future research: find the first example of a happy ending for Black queer women on TV!
[As always, this column is based on data provided in LWTV. If you have more information on a show/character that we have not included in our database, please let us know!]