It's not enough to do ClexaCon once in 2018, we're going to do it twice. That's right, I'm going to ClexaCon London! Unlike Tracy, I've been to many a convention before. I used to go to San Diego Comic Con back in the 1980s, when you could easily get same-day tickets. But I'm going to say it.
I'm nervous about ClexaCon London
While it's true I've been to many international conferences, and spoken at quite a few, this will only be my third run as press and I'm still getting a feel for how it's going. I'm also a baby photographer, and while Tracy's filled my head with information about framing and color adjustments, I know I have a long way to go.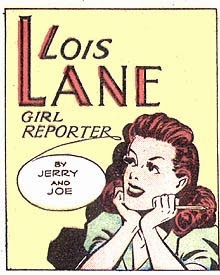 Thankfully I'm not worried at all about being around my people. Nerdy conventions and I are old friends. I'm even going to TGIFemslash again next year, so you know I love being around fangirls. I've been involved with online fandom for ages. I once did the header image for alt.tv.er (under the handle AthenaNike). I've been part of mailing lists, online role playing games, and more. Yes, I've written fan fic.
It's going to be hard to separate the fangirl from the Girl Reporter, but I'll do my best Lois Lane. 
What I'm most looking forward to
Representing LezWatch.TV as Press

This is still very new, and doubling work as interviewer and photographer is going to be exhausting. I know my photos won't be Tracy Level, but I'm already prepping to interview some of those amazing guests.

Being with fans

It's not as awesome as P-town, I presume, but being at conventions where I don't have to worry about weird men making awkward advances, and where queer is the norm, is delightfully calming.


Networking

I'll bring stickers and pins along, but also I'm happy to talk with anyone about the site, the data, and what we can do to make it better. Tracy and I are open source and open data enthusiasts. We want it to be easier for everyone to find themselves on TV. If this is your thing, you can talk my ear off and I'll take notes.

Meeting more new people

I'm super excited to see Christin Baker of TelloFilms again (and maybe get more than a 'Hey!' in this time). I'm really hoping to get to meet Dana Piccoli, because I totally fangirl her writing. Of course I want to meet Joe (@FlailerOfAScot on Twitter), even though I don't know much sign language at all. Don't think you're getting out of this without a hello, Jess Harris-DiStefano, because we're gonna meet.

And I absolutely want to meet everyone there who I've talked to on Twitter, who follows us, and who maybe isn't so vocal about things. You matter too, and as the friendly introvert of the team, I know how scary it can be to see everyone.

London


Look, I like London. I've been before (earlier this year in fact) and I'm excited to go again. If you'r going to spend some time in town, I recommend getting a London Oyster Card. The Tube is easy (more so than NYC in my opinion) and it's lovely to be able to just get around and go places. Like the British Museum. Or the Crime Museum of Scotland Yard (aka The Black Museum). 
Will I see you there?
I know it's planned to be smaller than Las Vegas, but I'm hoping to see many of you there. Some old friends, some new, and some amazing artists and speakers.
See you in a month across the pond!