I came late to Timeless. I always wanted to watch it, but ironically had trouble remembering to watch it. Yes, I have a DVR. Anyway, it wasn't until season two that I watched the show, and when we had the wonderful Ronald Regan episode, I fell in love with the twists, turns, and of course the representation.
Sadly Timeless was canceled after two seasons. Actually it was canceled after one but it was saved. They weren't so lucky the second time, I'm afraid, leaving us on a cliffhanger of Rufus being dead and their future selves showing up.
But then another miracle happened. We got a wrap-up movie. Two hours to bring it all to a close and hopefully give us a happy ending.
Warning: This post is spoiler free, but discusses an unaired episode!
The Miracle of Christmas
The movie picks up before the ending of the last episode, with Lucy (you'll have to watch and see which one) writing in her journal. We immediately jump into the plot, which is obviously to save Rufus.
We learn a lot more about the effects of time travel, and why you don't cross your own time stream. The mystery of Lucy's notebook deepens, scarves are knit, paths cross and criss cross. Heroic decisions are made at a cost, like you'd expect, and then …
The ending is not what you'd expect. Oh, it totally is. We have an adventure and wrap everything up and time travel shenanigans that happen in the best ways when you pull people across timelines. Lucy finally flubs her great skill at coming up with fake names ("I'm Rachel Maddow and this is … this … I'm Lucy.") But still.
I'm sure you Clockblockers have heard about how the finale leaves a door open. That it leaves hope we can have season three after all. It absolutely does, but I didn't feel it was in an unsatisfying way. It's a chapter closed on an interesting story.
A Miracle of Happiness
To be honest, after the Regan episode, there was my perfect queer ending already, so all they had to do was save Rufus to make me happy. Everyone else getting a happy ending, more or less, was extra for me. They had all the great comments and quips ("Where we're going, we don't need gold" and "Merry Christmas, ya filthy animals"), they made fun of time travel and themselves, and it was wonderful.
And yes, Agent Christopher finally gets to time travel.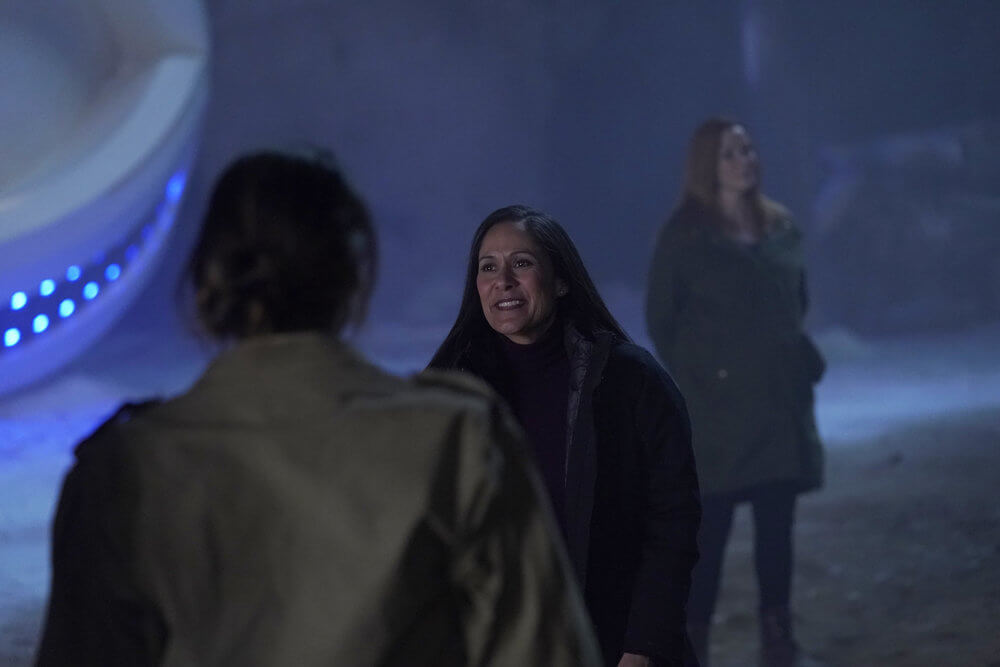 Check out the finale of Timeless on Thursday night at 8pm on NBC, and say goodbye to a great show.