Our community wants to see compelling shows with queer characters at the center of the story; however, if we sit and wait for the mainstream entertainment industry to do that for us, we'll be waiting a long time. We have to make our own shows, and Hillary Esquina is doing just that with the scf-fi drama Passage the Series.
The story of how Passage the Series came to be is a rom-com on its own, starring Hillary, Emily Andras, ClexaCon and Tello Films. The show is in the middle of its crowdfunding campaign to bring this series to season one reality. I was excited to sit down with Hillary to learn all about her show creating adventure.
The Interview
Tracy: In your best TV Guide synopsis, what is Passage all about?
Hillary: Passage is about Janus Agent Ali Prader who is a wife, mom, veteran and also a paranormal agent for a secret division called Caelus. She struggles with her professional and personal life and balancing that. She basically begins to unravel a thread during this crucial shift in power that leads to some surprising twists.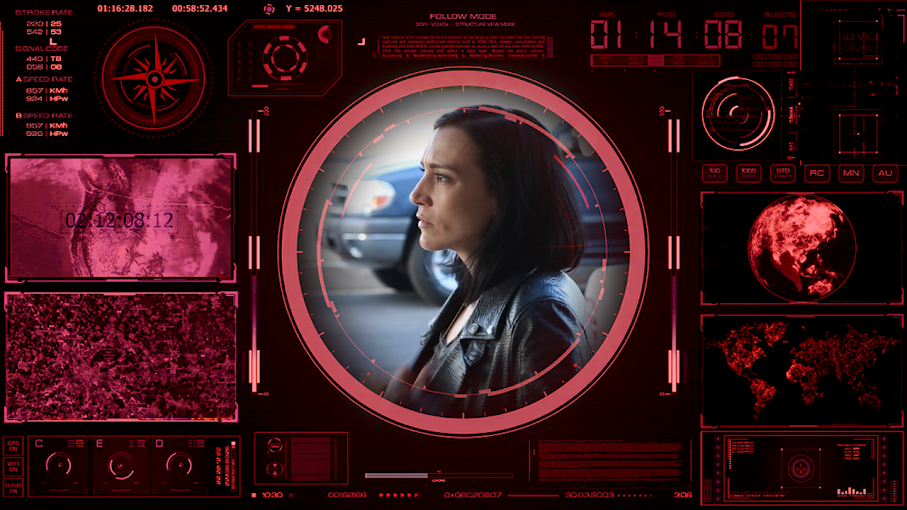 T: You have a unique story about how this whole thing came to be and how you were inspired to create and write the series. Can you talk about that a little bit?
H: I've always been a storyteller. And after film school I got a lot of "No"s because the stories I had always involved LGBTQ — whether it was a lesbian lead, bisexual lead or whatever. And basically got told "No" all the time.
T: Who told you "No" specifically?
H: It was different companies. This was in 2006. Obviously there was The L Word and stuff like that, but there wasn't a lot of stuff. I basically had done a couple cold pitches and had gotten some feedback. "Hey, this is a really good story, but we'd love to do it as a straight couple. I was like, "Nope." Or I got told, "Bring it back in a couple years when a lesbian lead or a bisexual lead isn't going to be so controversial."
T: Wow.
H: Skip ahead to ClexaCon 2017. At that, Emily Andras was speaking and responded to a question with, "Don't let anybody tell you that there's not an audience for the stories we want to tell cause here we are." That really stuck with me, because previously I've been told, "No one wants that." Seeing ClexaCon and a huge room full of people who wanted that story was hard hitting for me. I met Christin, Bridget and all these other really amazing content creators and on my way home, basically wrote seven different story ideas. Passage happened to be one of them. When I saw Tello was doing the Pitch to Production contest, I was like, "I'm just going to go for it."
T: The idea for this story in particular, how long had you been thinking about it and creating it in your head before that moment at ClexaCon?
H: I hadn't, honestly. The specific story for Passage was new on the airplane ride home, the four hour flight. But I love fantasy, and I love scif-fi so a lot of the ideas stem from that genre. And out of all of them, this was the one that stuck to me, because Tello really focuses on strong female leads who are lesbian. And, of course, queer family representation is really important to me. So all of this within the genre of fantasy…it all came together in the course of those couple hours.
T: Are there any shows you are a fan of that influenced the story at all?
H: I really love the sci-fi genre, because you can have comedic and drama, you can have both worlds. Of course, Lost Girl and Wynonna Earp have been recently really fun shows for me, because that's the shows I love to watch. Firefly is the same sort of thing where you can have action, drama and comedy. Those are probably my top three that are the shows that I would want to create.
T: Is that the career you wanted when you went to film school?
H: When I went to film school, I wanted to do storytelling — whether it was writing, post-production, directing — I just wanted to learn all aspects of it. I knew the basics of screenwriting and I had done a couple of pitches, but nothing to this extent. It was 10 years, and my career completely had done a 180. Now I get the chance to be able to go back to my roots of storytelling, but it's the stories that I want to tell.
T: Tell me what the Pitch to Production contest experience was like.
H: Honestly, it was great. It was a little nerve-wracking at times because you're entering your pitch, and you're waiting to hear back. I heard that I was a semi-finalist then we had to put a together a video pitch which I had never done before to that extent. And then I found out that I won one random morning, and I was so excited but couldn't tell anyone for so long. Honestly, it was like Cloud Nine after that. It's super validating when you know you want to go into that field and then put yourself out there in a way I had never done before and then hear, "We loved your pitch. We're going to work with you." That was amazing. Everything that came from that is also really great. I got to meet some of the other semi-finalists and become friends with them. Christin, of course, has become a really good friend and a mentor. As we have developed the script I've been learning from her. It's also a unique experience because it's only the second year. I think as they grow, you are going to see some changes from what the first year went through to what I am going through. I would recommend anyone who wants to take that challenge, take that leap to go for it.
T: What date was it exactly that you learned you won?
H: July 2017.
T: So it's been exactly a year just about?
H: Yup.
T: What has happened in that year, from winning until now?
H: Everything! After I won, I basically wrote the first draft of the script, which of course is always rough.
T: For the entire season or just an episode?
H: The whole season. This season is going to be five episodes. They're about 10 to 15 minutes long, depending on the episode. So I basically wrote the entire thing. A couple months later Christin and I did a back and forth with development and re-writes trying to find those really great moments and expand on them. It was really great to learn from her because she has such a wealth of knowledge and experience. In March we were like, "The script is locked; we're going to do a read." And we had a staged reading at ClexaCon. Which again, was one of those amazing experiences, because it was so cool to have actual actresses read it.
T: Was it the same actresses who are going to be in the series?
H: Yes! That's a whole complicated, amazing story, because they were not supposed to be the original ones. There were actually different actresses involved in the beginning. So, yes, we had the staged reading at ClexaCon and got some really great fan feedback. It was really cool to hear some of the stuff they caught that I would have not seen just been involved with it so much. We had one final re-write, and then it was the producing aspect of it. Doing the location scouting, budget planning, script breakdown. Christin has been mentoring me throughout this whole process. It's been cool to go through that, and now we're crowdfunding.
T: Where is it going to be filmed, exactly?
H: We're going to film in Richmond, Virgina. Homeland has shot there. The AMC show Turn has shot there as well. It has a really diverse and dynamic landscape, you can get the DC vibe if you want; you can get out in the mountains if you want, and they are really supportive of local web series. I was able to go down and meet a lot of people and get a lot of local people involved helping with really cool locations.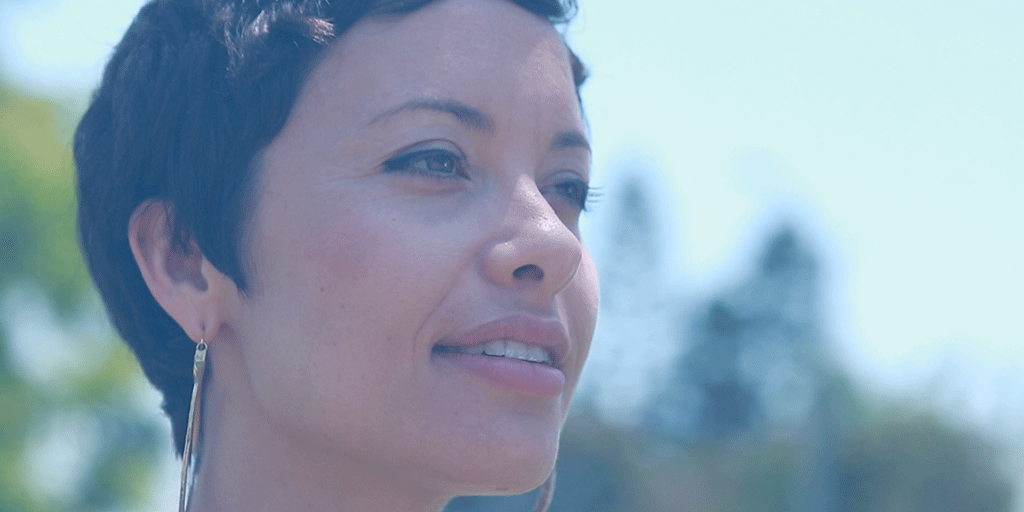 T: So, the casting story, I want to hear about that!
H: It's really a unique thing. At ClexaCon, Christin was like, "I took care of it all, and I got all of these actresses set up for the stage reading." Great. Everyone on board. We originally had two different actresses who were going to read for Ali, who's our lead, and Kate her wife. Two days before the reading, a lot of schedules got changed so we actually lost the two actresses who were going to play Ali and Kate. Nicole Pacent came on board for Kate, and we had another actress lined up to play Ali. So the day of ClexaCon, the actress who was going to play Ali got stuck in traffic and Christin literally ran out of the room and grabbed Shannan. Shannan came in and literally read the lead for five episodes of the series.
T: Oh my gosh.
H: Cold read. I got to talk to her for about five minutes before it just so she could understand some of the dynamics that were going to happen. It was the stars aligning, because the two of them had acted together in I Hate Tommy Finch so the chemistry came out really well. We were blown away by their performances. It kind of worked out, because it was like an audition. We loved them so much that we reached out, and we were like, "We loved you guys. Do you want to come on board as Ali and Kate?" And they did. Now we're super excited.
T: That's amazing. These people are famous actors, and now they're doing your show!
H: Yeah, it still boggles my mind at times. Shannan and I have actually developed a really good friendship. Her and I have had conversations, because she wanted to know more about Ali to help with playing the role. But I've also learned a lot from her as far as producing from an actor's side of things too. Like making sure that they have what they need to perform in this role. It really is stars aligning, because had it been anyone else, we probably would not have found our perfect Ali and Kate. And Shannan is Ali to a T.
T: Now let's talk about representation of queer parents on television. Why was it important that you made your main character a parent?
H: One, because I am a parent that's first and foremost, but then two, I think there are lots of other parents out there who need to see more queer family representation. Yes, we have a lot of diversity on shows like Modern Family and The Fosters, but honestly, it doesn't necessarily feel like it actually represents LGBT parents. The fact that we have this on TV is great, because it's a welcome change in visibility and representation of families that differ from the overwhelmingly heteronormative. But I still haven't seen any queer families that remind me of me, that remind me of me and my friends when we hang out. So I'm very thankful of the fact that they've started to do it, because I think if we didn't have it on there, there would be a lot more controversy around queer parents. But we have way more to go.
T: My wife and I have a daughter and I think representation is pretty dismal, honestly. Like Alex [on Supergirl] not being able to be a DEO agent and a parent. You can be both! Why is this a thing? So your show, in a way, is going to be chipping away at that trope?
H: I hope a little bit. Everyone talks about how you connect with your lead character; somehow you always see yourself in the characters you write. Ali is very much not like me in the way that she's a bad ass. But the one thing we do connect on is being a mom and wanting to protect her family. It was fun for me to be able to show you can have both, show that you can balance both, chipping away at that trope that says you have to be one or the other.
They created ClexaCon because they wanted to bring everybody together, to showcase the stuff that was already airing, but also to inspire. And I'm literally living proof that you can inspire fans to become content creators.
T: What are the next steps? What is the timeline like until it airs?
H: We are currently crowdfunding — that goes until August 14th. Fingers crossed. The dream is that obviously we raise the goal amount and then we will hopefully shoot in early October in Richmond. There is no actual timeline yet for releasing the series, but I'm not so secretly hoping that we can release it at ClexaCon next year. It's been such a part of the timeline: it was inspired at ClexaCon, the second one we had the staged reading. I feel it would be the perfect ending to release the first season at ClexaCon.
T: This is really a ClexaCon success story. The convention exists because we are queer people who want queer content. And part of that is we have to make it, because we can't sit around waiting for people who don't get us to make it for us. This is exactly what ClexaCon is about — us making content for our community.
H: They created ClexaCon because they wanted to bring everybody together, to showcase the stuff that was already airing, but also to inspire. And I'm literally living proof that you can inspire fans to become content creators. And I am very lucky that I won the Pitch to Production contest so I have a company behind me, and we have the connections to have actresses come on board. So it's a little bit different than if you wanted to create your own content. But there are so many ways to create content with outlets like YouTube, and what people are already doing. I'm hoping more people see, "Hey, this is what one person did," and get inspired to create more content and have it be that ball rolling. We're starving for actual good representation, positive representation. Our lead is lesbian who does not hold back that she is one. Showcasing strong female characters with positive representation in a genre that a lot people never really get to see themselves represented in.
---
Follow Hillary on Twitter at @ryesquina Passage the Series at @passage_series and contribute to their crowdfunding campaign on Indiegogo.
And if you have a great idea for a show, enter Tello's Pitch to Production Contest. They are accepting entries until August 19.