Earlier this year it was leaked that the annual Arrow-verse crossover would involve Batwoman. As it turns out, it's so much more than that, as The CW amps up the queer with Batwoman, the series.
Batwoman Begins
If you're an older comic nerd, you remember that Batwoman (and Batgirl) were brought in to make Batman seem less gay. I mean, you had a single bachelor with his male ward and male butler living together, solving crime in tights. The Comics Code Authority really had their panties in a bunch about things being too queer, or too sexual, and it repressed a lot of creativity back in the day.
The original Batwoman was Kathy Kane, a female counterpart to Batman with a utility purse. She and her sidekick (Bat-Girl, Bette Kane who later went by Flamebird) challenged the Bat-boys and stole their thunder a lot in the 1960s. By the 1970s, their popularity fizzled and they vanished from the comics, replaced by Barbara Gordon as Batgirl. While in 1975 Batwoman came back for a now-and-then team up, she was never as active as she'd been.
Flashforward to May 2006, when DC comics had banged through their latest Crisis, killed a Flash, and made Superboy a retroactive continuity puncher. No, really, that's what happened. Superboy punched the walls of his prison and changed the course of the universe, and they used to to explain all the inconsistencies and weird character development since the 80s. One of those things that changed post Crisis was Batwoman.
Batwoman Forever
Kate Kane, daughter of Colonel Kane, is a Jewish lesbian who quit West Point after being outed. A woman with a difficult (of course tragic) past, who struggles to be who she is against all odds, Kate was by far more interesting than the lipstick toting Kathy had ever been. While met with cheers from the LGBT community, and outrage from the more puritanical, Kate's appearance in the limited series 52 was popular enough to give her a run of her own in Detective Comics in 2011. From there, Kate went on to have her own self titled Batwoman series, piloted in turn by Greg Rucka, J.H. Williams, and W. Haden Blackman.
They took Kate Kane from a simple, rough sketch of a lesbian socialite into a full blown character, with depth and a story as tragic as Bruce Wayne's, but still entirely different. We got to see her self destructive journey, something often denied Batman, and her unwillingness to accept the world as it was. She had a torrid affair with young officer Renée Montoya and years later proposed to Maggie Sawyer. Her idea of lesbian fashion didn't begin and end with flannel, she sported tattoos and wigs to disguise her short hair. She struggled, she fell, and she picked herself back up time and again.
The Batwoman Returns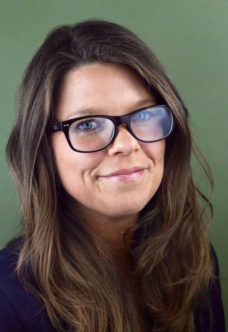 There have been rumours and whispers in the wings for a while now about how The CW wanted to do a new super series, this time about Batwoman. Gerg Berlanti, architect of the whole Arrow-verse, has teamed up with Caroline Dries, an out lesbian, not just to prep Batwoman for the epic Arrow-verse crossover event for the 2018-19 season, but as a full blown drama.
That's right, before we've even see her debut, they're workshopping this as a series. And not only are they casting, they're actively trying to cast a lesbian to play her.
From TVLine, we know that they're looking for an out lesbian actress, ages 25 to 29, of "open" ethnicity to play Kate Kane. With the potential to front her own series.
Currently the series is in script development, which means it's not yet green-lit for filming. This is step one. They want to see the story. So let's make some noise, because there is not yet a single mainstream show on network TV with the lead star as a lesbian. The CW does have lesbians in the main cast, yes, and bisexuals as one of the leads. And CBS has a show with an openly queer man playing a gay man, but there's not a single show on air today with a lesbian as the headliner.
On The Shoulders of Giants
It's important to note that Batwoman isn't the first regular character who's a lesbian and a superhero as that honour belongs to Black Lightning with Anissa Pierce. And she won't be the first main character who's queer on an Arrowverse show, because we have Supergirl's Alex Danvers and (of course) Legends of Tomorrow's Sara "Can't Keep Me Dead" Lance. The CW's even had a biseuxal lead on another show for quite a while. You know which one I'm talking about.
But there's something that Batwoman as a series will be that only one other show in the history of US network TV has been. She will be only the second titular main character to helm a show, and be openly queer from day one as character and actor. What do I mean by titular? That's a show where the title is the name of the character. So think about these possible challengers to that throne:
The winner is none of those, however. More than just being an openly queer character from the start, Batwoman will be the first one played by an openly queer actress. Remember, Ellen DeGeneres was not out when she started Ellen. There's only one other show on regular US TV with an openly queer actor playing a queer character, and it's Alan Cumming on Instinct. And there's only one show where the main character is queer, played by a queer, and has her queer name in the queer credits as a big ol' queer.
No, not Ellen, her other show. The one you probably never watched. It aired in the 2001-02 season, did not do very well, and was consigned to the bin. This means it's our second chance to get something right. To get a show starring a queer character as the headliner, with her damn name in the title.
That makes this the (potentially) third show ever to be about a queer character, starring a queer actor, and the second with their name in the title, and the first as a superhero. This is a lot of amazing things, and the only reason Batwoman is possible is those giants who made the great strides before her, including shows with queer showrunners and queer actors playing queer characters, like Pose. All of these things matter so much.
For Your Consideration…
Since they're looking for basically any lesbian of the right age to play the part, I drew up a short list to start with. I did not limit myself to just lesbians, since I feel any queer woman can do this.
In Other CW News
The new season of Legends of Tomorrow is underway, with Sara Lance and Ava Sharpe. Supergirl is shaping up as well, and while there's no news on the horizon for Maggie's love life (which we absolutely do want to see), they have cast transgender actress Nicole Maines to play investigative reporter Nia Nal.
From the casting sheet:
Transgender woman, early 20s, open ethnicity. A confident, wunderkind of a fashionista. Once a political speechwriter, Nia is the newest addition to the Catco investigative reporting team. With her she brings sparkling wit and biting humor but under that banter-y, chic façade, lays a soulful young woman who has much to offer the world. A young 'Cat Grant' type.
I do terribly miss Cat Grant, so having someone with that tone back on the show would be a delight. Having it be Nicole Maines is awesome-sauce on top of the queer ice-cream.
And in non-Arrow-verse news, yes, Chantal Thuy will be back as Grace Choi on Black Lightning.
The CW Rises to the Occasion
Of all the basic US network channels, The CW is by far ahead of the pack. They aren't just telling stories about one or two types of people, they're working hard to tell them all, in honest ways. I'm looking forward to seeing what they bring us for the back half of twenty-gayteen.