Update: Brooklyn Nine-Nine is courting offers from NBC, TBS, Hulu, and Netflix. Keep tweeting!
Per TVLine, Brooklyn Nine-Nine is canceled.
Following a months-long hiatus, the Andy Samberg comedy returned in April to 1.9 million total viewers and a 0.9 demo rating, ticking up from its winter finale to deliver its second-largest audience of the season while marking a 14-1/2 month high in the demo.

Source: TVLine
If you just read that and went "Wait a second, the numbers were UP??" then you're in the right place.
The show runners have said that the season finale (Jake and Amy's wedding) was not meant to be a series finale, but fans should feel good in the end.
We are upset. I was just ranting about not being able to capitalize numbers to express my indignation, and now I want to be able to even more!
How dare you, how very dare you cancel Brooklyn Nine-Nine!?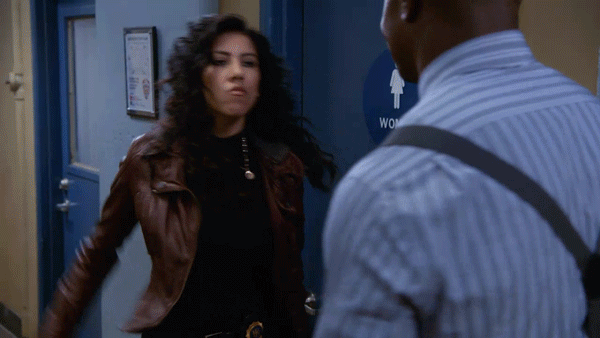 They took away one of very few network sitcoms with positive bisexual rep.
Recommended hashtag: #renewb99 #saveb99 #renewbrooklyn99
Get going BBNiners. And Stephanie? We love you. You're perfect.