Besides the previews, San Diego Comic Con is a great place to get teased. Some shows opted not to give us full premiers and went with sizzle reals and hands on experiences.
Amazon Prime: The Expanse, The Boys, and Carnival Road
Amazon went all out with a custom Amazon Prime Video Experience, and experience is absolutely the right word. They built three immersive sets for you to explore and engage with, including The Expanse, The Boys, and Carnival Road. These weren't for the faint of heart, mind you. Amazon chose to dive into the darker aspects of their worlds, taking on the psychological horror of their universes.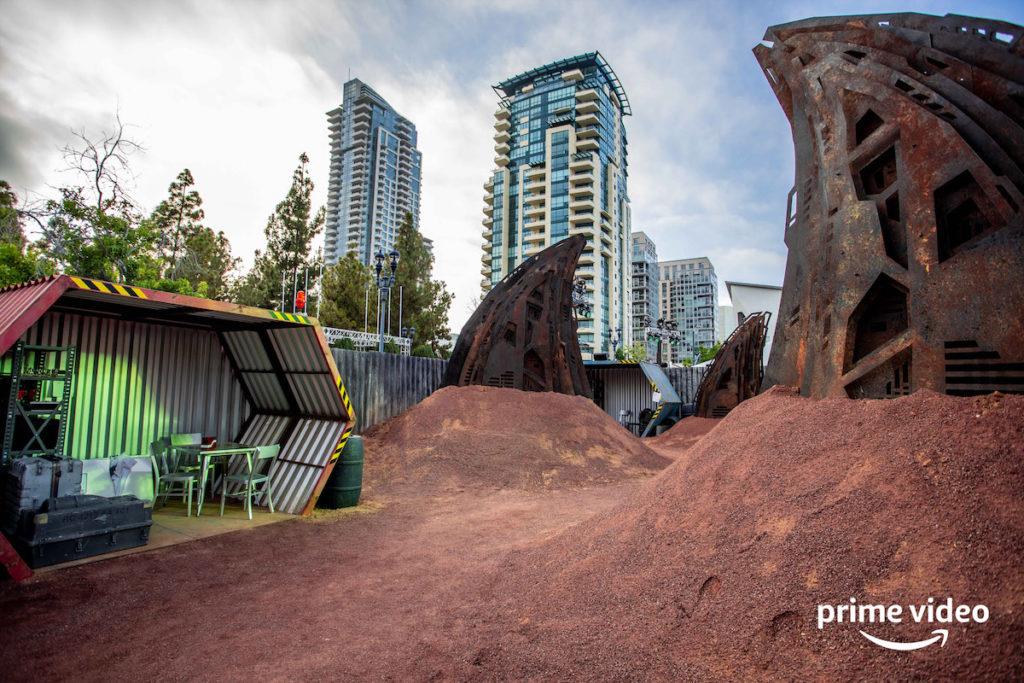 The hands-on experience lets you feel for a moment like you're in the world with the characters, and while it wasn't a bad thing, it certainly left us all thinking about the meaning and what's next on those shows. They also had a tower 'show' where people ranted about Supes (superheroes – I misheard that as soups the food and was very confused at first). But even that delved into the seedier parts of life with superheroes.
It's pretty clear Amazon's going dark and not looking back.
It's difficult to point at this show and love everything about it. The first season involves a rather horrific assault, kills off a lesbian who turns out of be a goddess, and then goes hog wild with the darkness of human nature. It's a tough show to enjoy, and fans are rightfully divided about the treatment of one of the most poignant love stories seen on a series.
I'm talking of course about Elliot and Quinten. While on a quest together, they essentially lived an entire lifetime together. They raised a family together, loved each other until one died, and then managed to find a key to help save magic. And at the end, they reverted to their young selves, leaving the viewer a little unsettled because the story wasn't finished.
Like a lot of fans, I was split on my feelings of their story. When the series finally looped back around to it, admitting everyone's love and asking who the hell gets that kind of test run, it was too late because the season was nearly over. And then Quinten, the cismale, white hero of the show, died saving the world.
That death was even more tumultuous. Quinten, you see, had struggled with thoughts of suicide and here they had him basically sacrificing himself, killing himself, for everyone else. That kind of moment is hard to swallow, even on the best days. While we can laud a show for taking the risk of killing their (self aware) conventional hero and constantly reinventing itself, we can feel hurt and betrayed for letting a character kill himself.
But the story isn't that simple. John McNamara talked about it on the panel, saying that there are multiple ways to look at death. It's inevitable, we all know that, but we have a choice to view it as something morbid or not. Every day we wake up, every hour and minute we exist, we're that much closer to our own death. And while we can look at that with horror and fear, we can also chose to look at with the need to make our lives count, make our choices matter, and do what we think is best.
I can't answer if Quinten's death was ultimately him trying to commit suicide and succeeding, or him discarding his subconscious and being the hero he always dreamed of being. What I can tell you is that the pain from his death and the ripples it cast out will be felt by the characters on The Magicians for a while. They'll be dealing with the loss for a while, even if they chose to do it with a four octave range, bitch.
Steven Universe: The Movie
Oh my. Rebecca Sugar knows how to tease a person! From live performances to some interesting hints ("bolero" and "tap-dancing" come to mind), I can't tell you a whole lot you don't already know about this show.
Steven is now sixteen, and oh boy does life look complicated. The movie has a bunch of new, original songs, and a lot of changes are in store for our Gems. September 2nd can't come soon enough!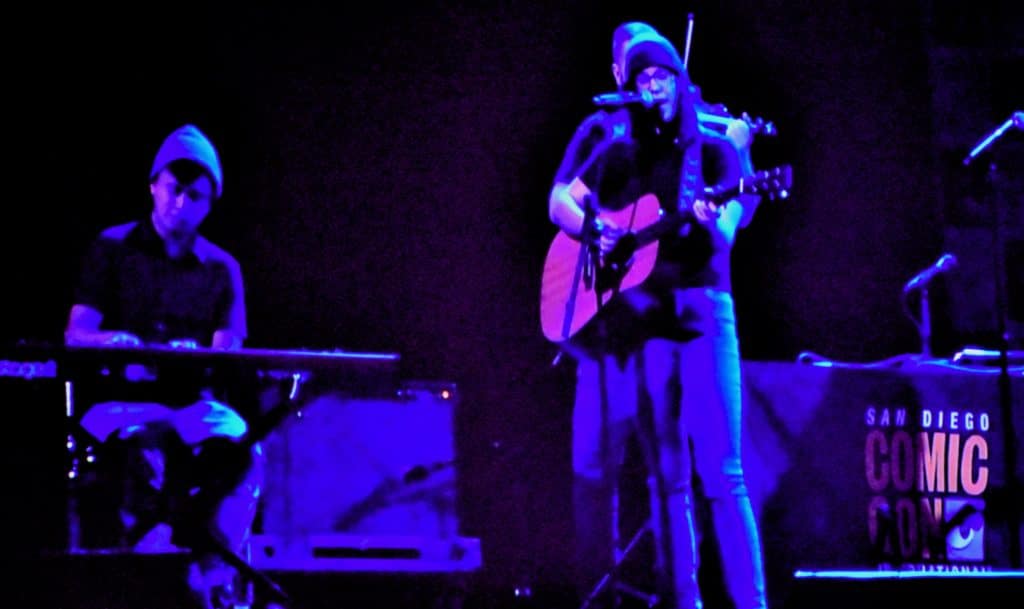 Stumptown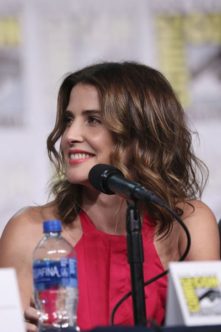 Let's get this out of the way. Cobie Smulders answered a question on the panel, as to if Dex's bisexuality would be kept. Given how much else had changed in the series (gender swaps, etc), it was nice to have the answer of yes. Dex's sexual fluidity will be a part of the character.
Now, if you've read the comics, you'll know that Dex is a hot, tragic mess. PTSD from Iraq, being the sole caretaker of her brother with Downs, and thousands in debt? She makes terrible choices (gambling to pay the rent), and this extends to her romantic life. Dex sleeps around, and it's fitting with the character given what's gone on, but it may be off-putting to some people.
I like to think of it as Smulders is being given the chance to play a hard boiled PI with the classic attitude we saw in Rockford Files or Magnum PI back in the day. Combine that with the source material being written by Greg Rucka, one of the few cis, hetero, males I trust to handle queer female characters (read Batwoman and The Question y'all), I think we'll be okay.
Snowpiercer
Based on the same comic that the movie is based on, this series follows a train running around the planet because the ice age has hit and being outside will kill you. Well awesome. From the clips seen, it looks entertaining, but dark as one might expect. There are some gruesome deaths (including frozen cattle), so don't expect this to be an Agatha Christie type mystery when there's a murder on the train.
Watchmen
The problem with making a series about such a seminal series like Watchmen is that everyone who really wants to watch the show already knows the story. They've also probably seen the movie (which was either an impressive retelling or a travesty depending on who you ask) and are going to walk in to the new series pretty jaded. So instead of wasting everyone's time trying to get people hyped up on the story, HBO went with an actual experience experience. There were multiple 'pods' around the Con (not in it) that let you get turned into, well, Dr. Manhattan. It's certainly a novel way to get people's attention, even if my first thought was they were portapotties.
What did you see?
What'd you see (or hear about) at Comic-Con that really caught your attention?