Editor's Note: I had the pleasure of meeting Sara at ClexaCon London and talked about UK representation, breaking into the journalism industry, and of course, Sugar Rush. When she expressed interest in writing for us, I readily accepted. Are you interested in writing an article for LezWatch.TV? We welcome your submissions. — Mika Epstein
Watching actor Olivia Hallinan's panel at ClexaCon gave me the urge to revisit her 2005 Brighton-set coming of age comedy, Sugar Rush. I felt the sudden need to reminisce over the days of watching it on the lowest volume I could hear, after sneaking away in my room at age 15 because although I was out I sure as anything wasn't ready to broadcast just how gay I was to my family, but just as I thought watching it again brought all those vivid memories flooding back. I was reminded of the feeling that there were other people like me out there, regardless of what my bullies told me. I also remember feeling represented for the first time in my life.
A risqué series, Sugar Rush aired on channel 4 between 2005 and 2006, the shows two seasons followed Kim (Olivia Hallinan) a high school student as she comes to terms with her sexuality, falls in obsession with her best friend Sugar (Lenora Crichlow) and even masturbates with an electric toothbrush. Yes it is about as bonkers as you would imagine but it holds a special place in my heart and the heart of many baby gays of yesteryear. It grants a nostalgic glimpse into the lesbian representation of the mid 2000s on British television.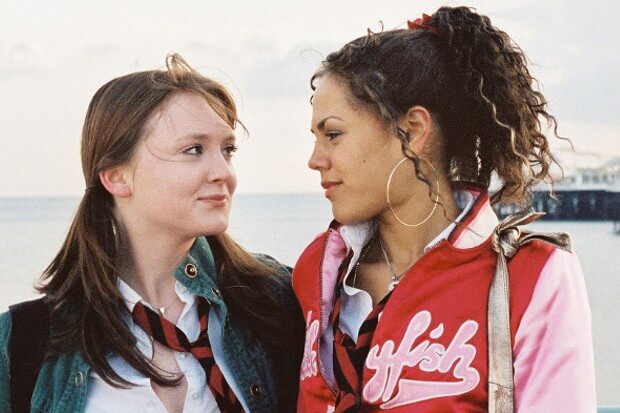 Sugar Rush was in parts belly laugh funny, you read the bit about the toothbrush right? This isn't just down to the two leads as the show features a number of hilarious performances from it's extended cast including Richard Lumsden, Sara Stewart and even Spiderman himself, Andrew Garfield as Tom; Kim's next door neighbour who has a not so subtle crush on her.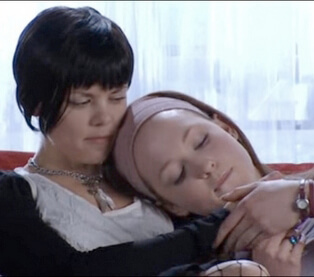 An array of interesting characters most notably Saint, a sex shop owner who becomes Kim's love interest, help keep the view interested in the plot development. This too is helped by a script filled with raunchy quips, dry one liners and a number of insane scenarios; raging from Kim catching crabs after sharing a towel with her adulterous mother and Matt, Kim's younger brother painting himself blue.
Sugar Rush was years ahead of its time and the content continually proved that, it broke boundaries on British television and paved the way for shows like Skins which aired two years after its premier. LGBT representation on British screens at this time was scarce to say the least, we'd had the lesbian kiss on Brookside and Todd's coming out on Coronation Street but it felt like soap operas were all we had. Sugar Rush changed this by being unapologetically queer, featuring a masturbation scene seconds into it's premier, It broke boundaries and took no prisoners in its portrayal of teen life and sexuality, it was exciting.
Whilst dated and at times problematic Sugar Rush, on the whole is a funny and heartwarming tale of a gay teenager discovering herself whilst disastrously navigating the world of being in love with her best friend and I believe it's well worth a watch, if not purely for nostalgia purposes.