Fandom is a strange creature. There are those who will follow certain actresses and actors to the end of the earth, and there are those who chose to keep their passion yoked tightly to a specific show or movie. Our fervour for content and quality leads us to attend multi-fandom conventions like ComicCon or DragonCon all around the globe.
Into that mix of a barrel of fandoms falls the inimitable ClexaCon.
What Happens in Vegas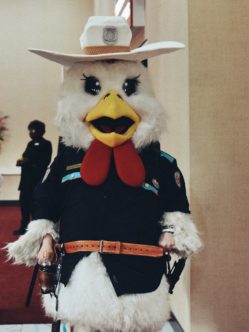 Ever April since 2017, hordes of LGBTQ female fans and their allies descend on Las Vegas, Nevada, for a long weekend of panels about their favourite shows. The panels and workshops vary from yoga and breakfast with the stars to live podcasts to help getting started as a writer for screen or books. There's an artists' alley where you can buy any shirt imaginable.
Oh yes, and there are panels for the stars as well. Alongside these 4000+ fans comes over 60 celebrities and industry insiders who willingly mingle and talk to the myriad cosplayers and media aficionados. They stay for photographs, autographs, and even the occasional one-on-one interview.
Unlike the 'big,' well known conventions like the aforementioned ComicCon, you may never meet a person who knows what ClexaCon is outside your circle (affectionally called your ConFam – short for Convention Family). Every year, ClexaCon grows, doubling from ~2100 attendees in 2017 to 4000+ in 2018. And the stars try to talk to everyone.
Why We All Come
It does beg the question of why the stars come, but also why we fans trek to the desert from around the world. With attendees from Germany and Australia, we're an international movement of LGBTQ content connoisseurs. We come for our friends and a chance to be the majority in a population, certainly. The comment 'What's wrong with the straights?' can be heard nearly every time one of us returns from the Strip.
For the stars, it's different. Unlike a later, more broad convention where they attend to promote and discuss their projects, they come to ClexaCon for the intimate relationship with people who care not only about their work, but them as people.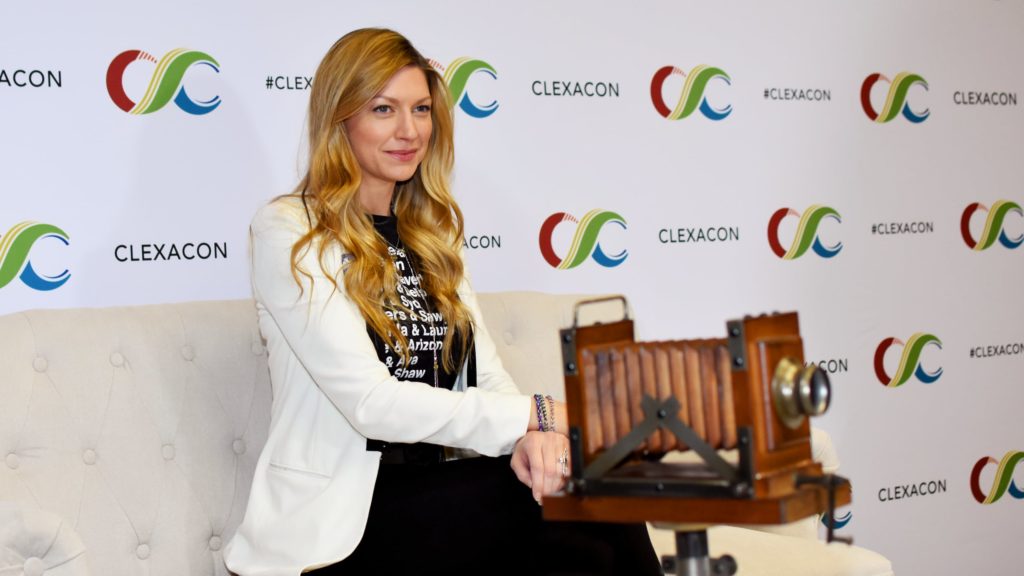 Jes Macallan found in talking to fans internationally, via Twitter but also at conventions, how much impact she has and also how close the relationship of her work is to the viewers.
I feel like [queer fans] are the only fans I remember. […] And I think it's because we share real stories its not someone coming up to just get an autograph, it's "Hi, I have this specific story" and "Hi, I make Merch and I'm trying to raise awareness for this specific cause," and "I'm twelve and I came out to my dad." I think for me, [ClexaCon] is different because it's not just fandom, it's stories. […] It's a super connection. It's "You said that! That's how I am with my wife." Or "When they wrote that, that's how I feel." "This is like my partner." These are my pronouns." I'm learning, we're learning, and to have that is just a completely different thing than a fan coming up and saying "I really like you, I think you're a great actress."

Jess Macallan – ClexaCon 2019
It Changes Us
Sheridan Pierce was at her first ClexaCon and was blown away.
I did not know that it would be so amazing. […] Just interacting with all of the fans has been the best experience. Everyone has been so kind and nice and I just want to hug everyone.

Sheridan Pierce, ClexaCon 2019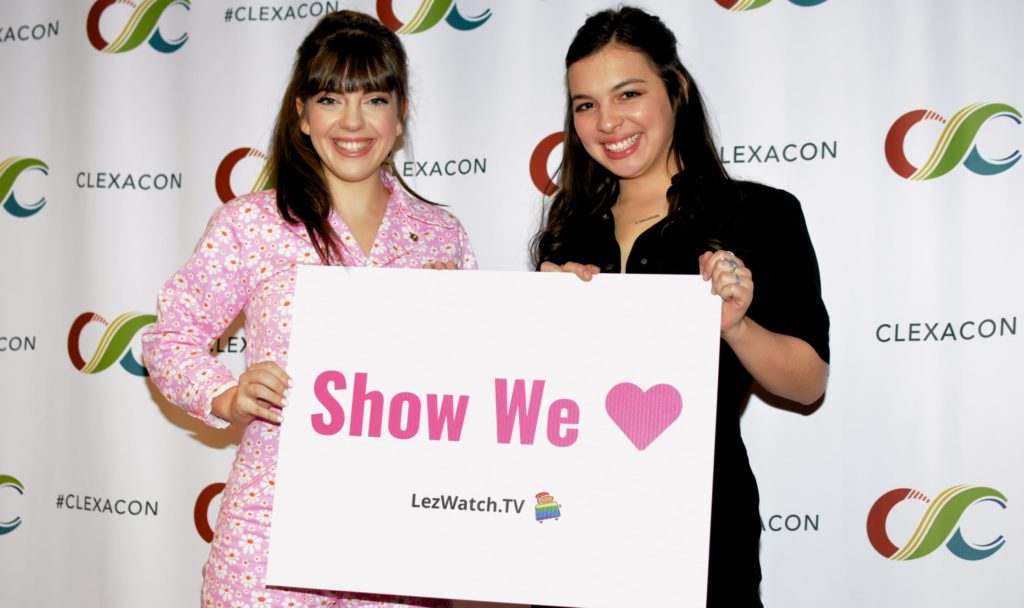 And even for return guests like Isabella Gomez, it's refreshing to be in such a safe place with people who love her.
Especially since the recent cancelation, it's so nice to be surrounded by so much love. Getting to talk about these characters again, and not just be in the "Waaaaah" of it all.

Isabella Gomez – ClexaCon 2019
Creators and Deal Makers Come
By including the creators of content, from mainstream, linear networks like Noelle Carbone from Rookie Blue and Javi Grillo-Marxuach from Lost (and yes, The 100) to smaller, queer networks like Tello Films and even independent productions like BIFL, the connections made can extend and grow relationships, allowing for more content to be made.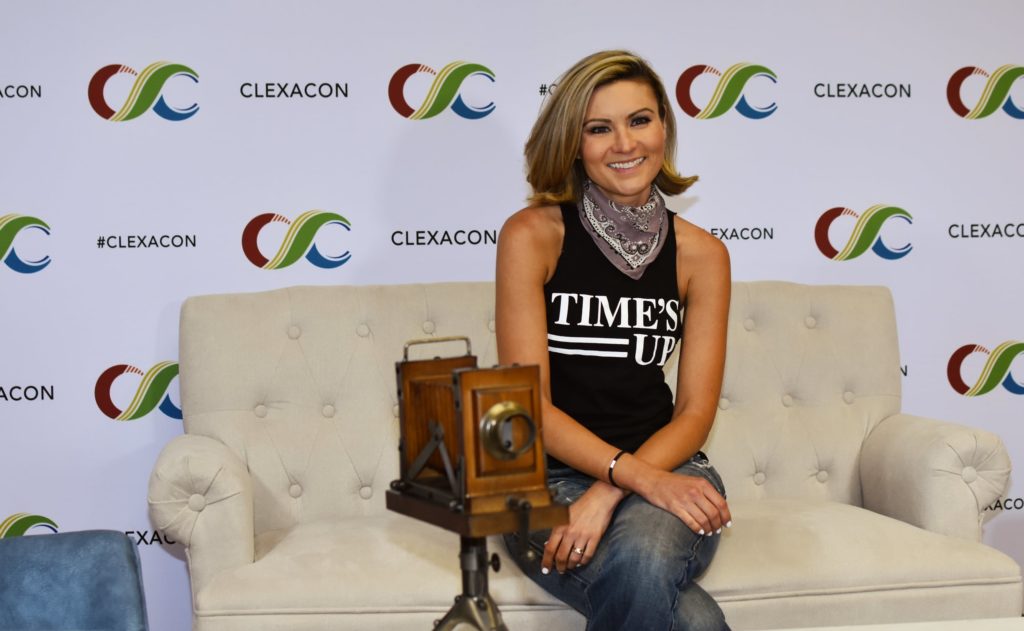 The second I walked in, there was a really positive vibe. It's a great place to bring people together, obviously from […] many fandoms […] but also creators as well. I knew I'd meet fans […] but meeting so many creators in different venues, that was cool to be around.

[…]

The fan thing has become a huge thing […] and Hollywood is noticing. That's why many actors come to events like this. We love fans, and not just because we like people saying "We like what you're doing." It feels nice to get a pat on your back for doing good work, but also it's a major part of viability in business.

Haviland Stillwell – ClexaCon 2019
Until We Meet Again
At the end of the day, when we look back at the all too brief time we are together, we remember the moments like actors surprising each other on panels.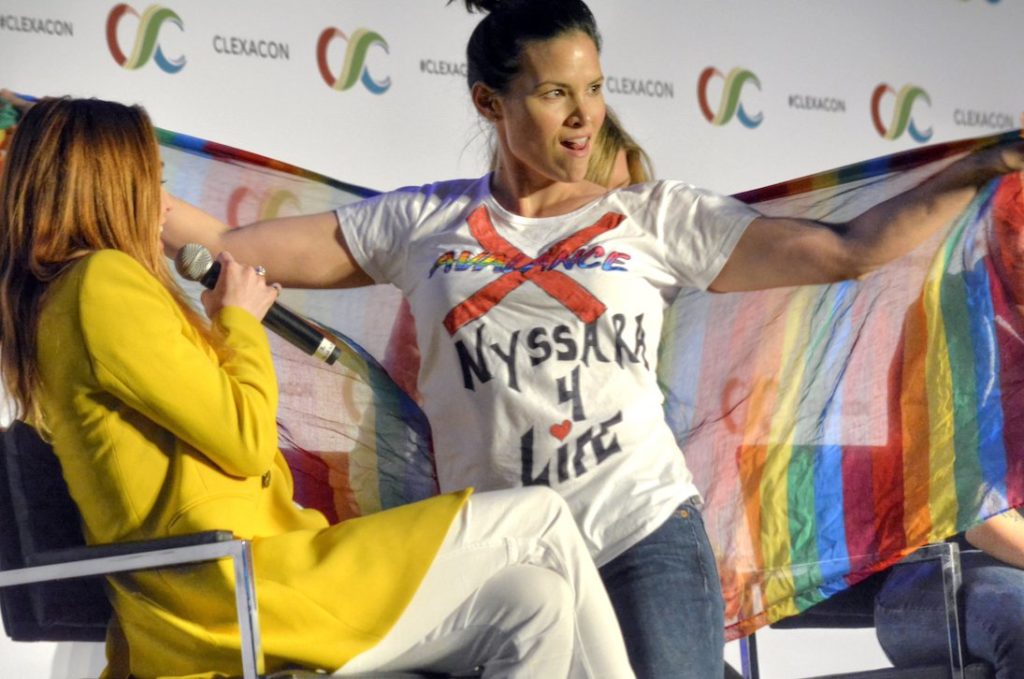 We will remember touching moments when panelists brought us to tears. We will remember dancing under the flashing chandelier in the Havana Room. We will remember singing together under her spell.
And above all, we'll remember that everyone who came to ClexaCon, cosplayers and creators, fans and stars, are all ConFam together.
We will see you in 2020 at ClexaCon.