Welcome back to "From the LWTV Archives," a column dedicated to studying and highlighting moments from queer TV history. This week, we are diving into the database to find the first queer character that appeared on a sitcom.
The first was a somewhat well known character from All in the Family: Beverly La Salle.
As someone who has watched a lot of sitcoms, All in the Family is a very interesting study to me. Admittedly, I have never felt called to watch it because the lead character is Archie Bunker, a conservative, working-class man who is known for his biased opinions and mistreatment of his wife. However, the show was also produced by Norman Lear (who is well known for the creation of progressive sitcoms) and quickly gained a reputation for confronting many taboo topics from the time, including racism, women's liberation, miscarriages, abortion, and many others. The show creators smartly approached these topics through a lens that a lot of Americans could relate to: a cranky old white guy. If Archie Bunker could learn to accept these things, anyone can!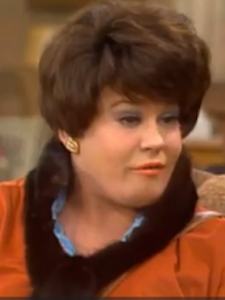 Queerness was another topic that the show bravely decided to tackle and it came in the form of Beverly La Salle. In the fourth episode of season six (airdate: September 29, 1977), titled "Archie the Hero," Archie saves a woman's life who passed out in the back of his cab. He gave her mouth-to-mouth CPR and brought her to the hospital. Later, Beverly shows up at his house to thank him and (very openly) shares that she is a "female impersonator". As you can imagine, this quickly becomes the butt of a joke for the whole episode, with Archie wanting to hide the fact that he essentially kissed "a man."
If you were to watch this episode alone, Beverly seems like a quintessential queer character whose identity becomes the butt of a joke for an entire episode, then she is never seen again. But, importantly, All in the Family brought her back for two more episodes throughout the run of the show and she became a family friend. Infamously, she eventually dies (eye roll) after being attacked while she is walking down the street and the Bunker family has to come to terms with how much she really meant to them.
Queer History
While watching Beverly's first episode, the script's use of varying identifying terms stood out to me. It was a stark reminder that this was truly a show from the 1970s and mainstream audiences certainly did not yet understand the complexity of queer identities. As mentioned above, Beverly first identifies as a "female impersonator". In the same scene, she calls herself a "transvestite" but then later rips off her wig to reveal a bald head and says Archie can call her "mister". Later, while Archie's son-in-law Mike is trying to convince Archie that Beverly is not a "freak," Mike compares her to other men who secretly like to crossdress. Finally, in Beverly's last scene of the episode, a journalist sees her in the men's bathroom and says that she is dressed in "drag". The All in the Family writers really weren't sure how to properly address Beverly's identity! (It is important to note that Beverly was played by Lori Shannon, an actor who identified as a female impersonator/drag queen for his whole life. But, in Beverly's later appearances, she always identifies as a woman and dresses in what would be considered typical women's attire, which is why the character is identified as a trans woman on LWTV.)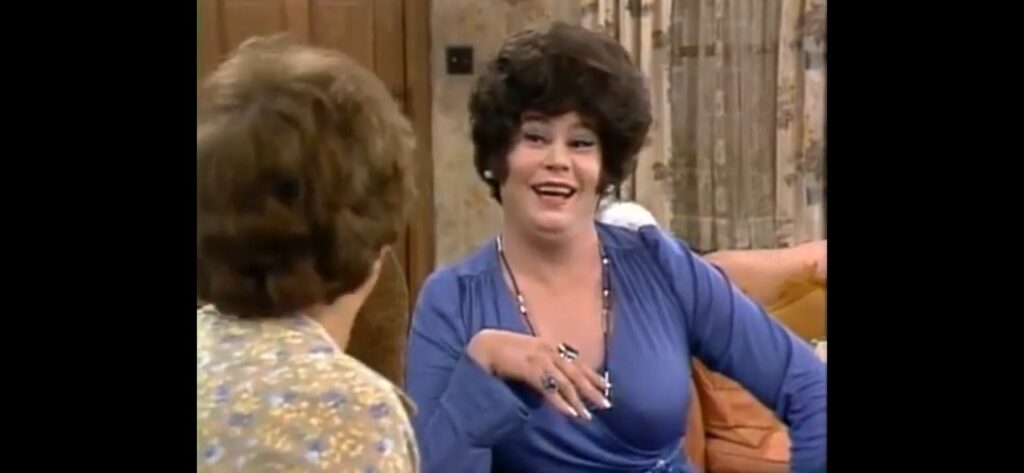 It makes sense that 1970s mainstream audiences had not been fully educated on the queer community yet (not that they even are today). LGBTQ rights had just started to break into the forefront in the early 1970s, after the coverage of riots such as Stonewall and the fights to get government protections for LGBTQ people, both federally and on the state level.
Interestingly, 1974 and 1975 saw a small boom of queer characters on television. Both years saw seven queer (including female, non-binary, and/or trans) characters on-air, which broke the record at the time for most characters on-air in one year.
Impact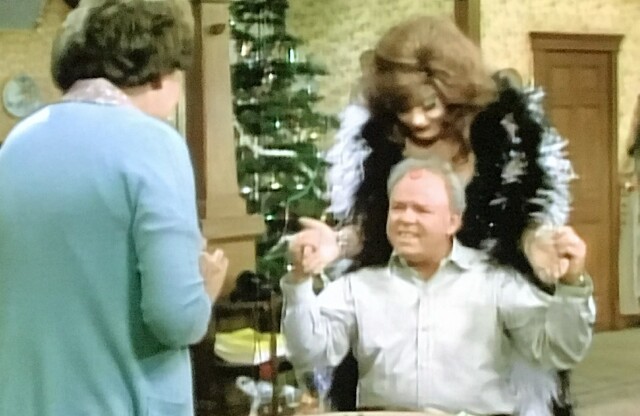 This boom in queer characters continued and television never fell below 7 queer characters in a year again (except once, in 1978). Although not directly responsible for this growth, All in the Family set a new standard for sitcoms. Creators learned that they could approach taboo topics and the American audience would continue to watch, especially if you were feeding the information to them in an easily digestible way.
Beverly La Salle was the first queer character (of any female, non-binary, and/or trans identities) on a sitcom, but she was the third trans character on television overall. The first two include Robyn Ross on Number 96 (in 1973) and Pat Caddison on Medical Center (earlier in 1975). However, as this post points out, Beverly was the first trans character on a sitcom. Her character entered the homes of families across the country, during a primetime hour. That level of exposure for a trans character was certainly not experienced before this episode. Although her eventual death was a blow for the queer community, American audiences were able to witness the Bunker family meet, love, and mourn a trans character as they would any other member of their family.
[As always, this column is based on data provided in LWTV. If you have more information on a show/character that has not been included in our database, please let us know!]