Welcome to Queer Beats, your weekly one-stop shop for queer television news! This week, Black Lightning got cuddly, Caity Lotz teased an entire fandom, and Runaways is back with a major glow up.
One of the saddest anniversaries for the wlw fandom, it has officially been 1000 days since Lexa's death this week. I admittedly had to pull my calculator out for this but that means it has almost been THREE YEARS! Although we will always remember her untimely death as one of the low points for queer fandom, Lexa sparked a movement that gave us Clexacon and began a conversation about LGBTQ representation on TV. On that topic, Evangeline Aguas, a PhD student, is working on a Clexa fan documentary and released the trailer this week!
I know I should really rename this section "Elseworlds" but I won't let go of thinking about this crossover as the-one-where-Batwoman-is-introduced. We've gotten some great new stills this week: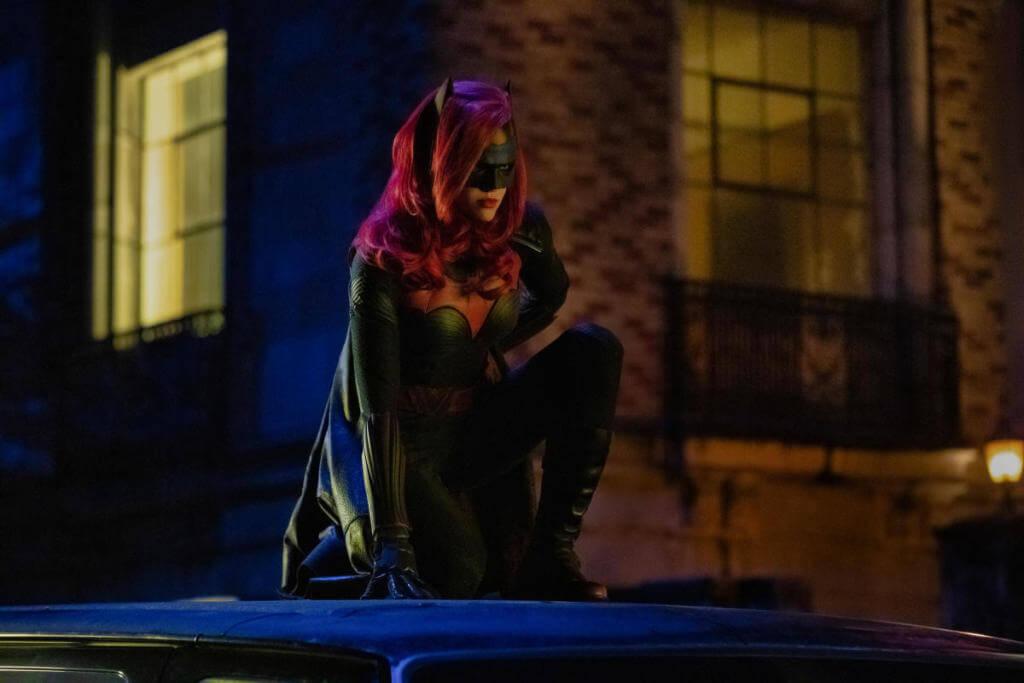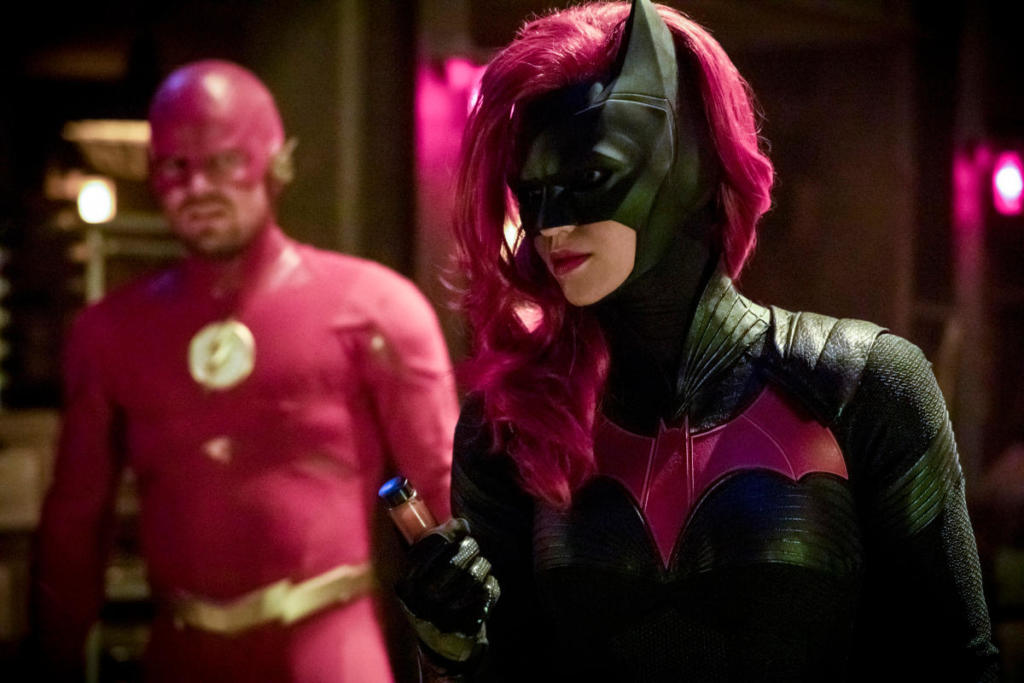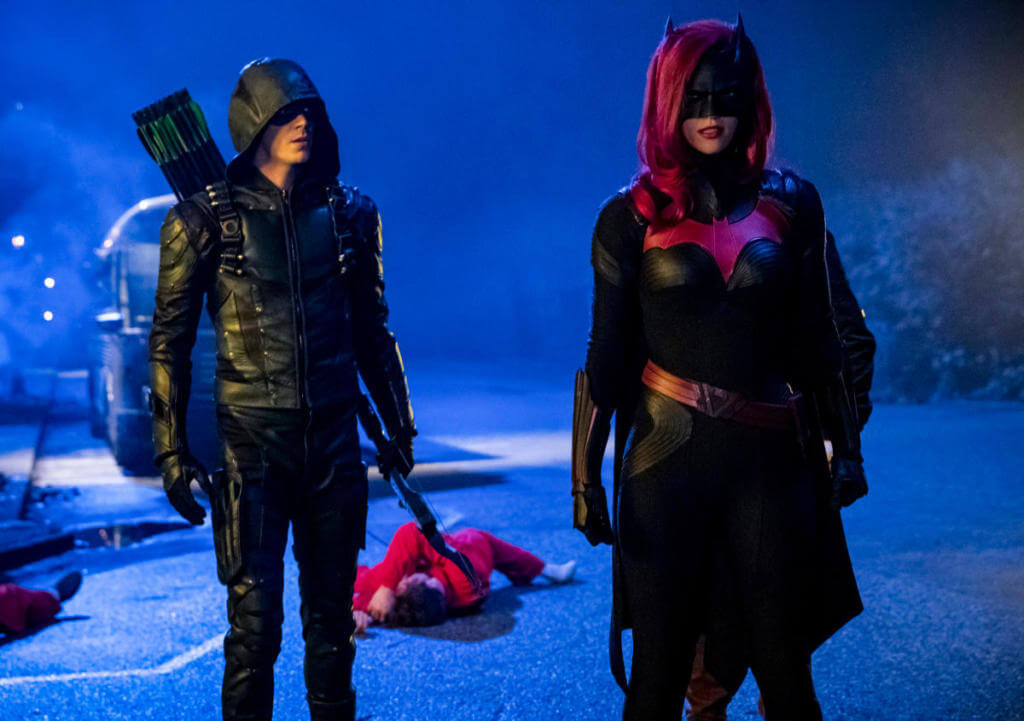 The CW also finally released an Elseworlds trailer, although there is definitely not enough Batwoman for my taste:
Next, we got the episode summaries which also do not include enough Batwoman (just saying). It sounds like she will be introduced in the second crossover episode:
THE ELSEWORLDS CROSSOVER CONTINUES IN GOTHAM CITY WITH BATWOMAN (RUBY ROSE) — With Oliver (Stephen Amell) and Barry (guest star Grant Gustin) still stuck in the other's bodies, the two get a lead on John Deegan (guest star Jeremy Davies) and head to Gotham City with Supergirl (guest star Melissa Benoist) to figure out why their reality has changed. While there, they meet the mysterious Kate Kane (guest star Ruby Rose) who provides them with information that leads the group to Arkham Asylum. James Bamford directed the episode with teleplay by Marc Guggenheim and story by Caroline Dries (#709).

If you can't tell, I'm feeling skeptical about Batwoman's involvement in the crossover. But, I am staying positive and still cannot wait to see Ruby Rose's interpretation of such a beloved character! And if you live in the Nashville area, I have great news for you! Team LezWatch (the Mika and Tracy part) will be hosting an Elseworlds watch party on Sunday, December 9th. I will be there in spirit!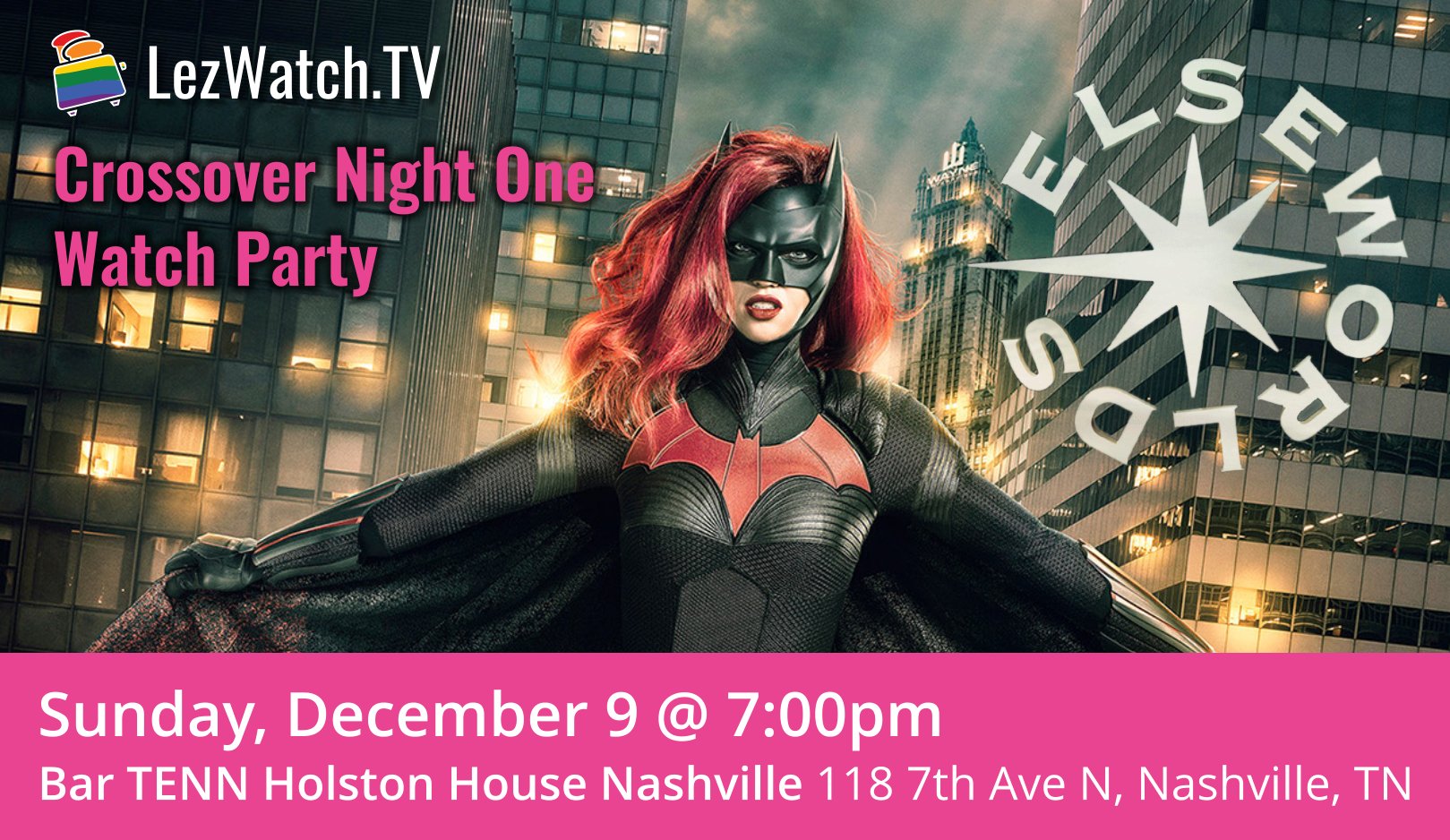 Black Lightning is back to feeding us that good wlw content with another ThunderGrace cuddling scene. We even had both Nafessa Williams and Chantal Thuy live tweeting along with the rest of us.
However, I will admit that I was a little disappointed that we didn't get to see the ThunderGrace kiss from these stills:
So this isn't technically "news" but I miss Adena's face so please enjoy this cute picture of Nikohl Boosheri.
This hella cute queer icon photo made me remember that I have no idea what is going on with that L Word reboot, but I'm happy to know these people are all hanging out together anyway!
So, let's just jump right on into this. We all saw some things on LoT this week. Things we can't unsee and would never want to unsee.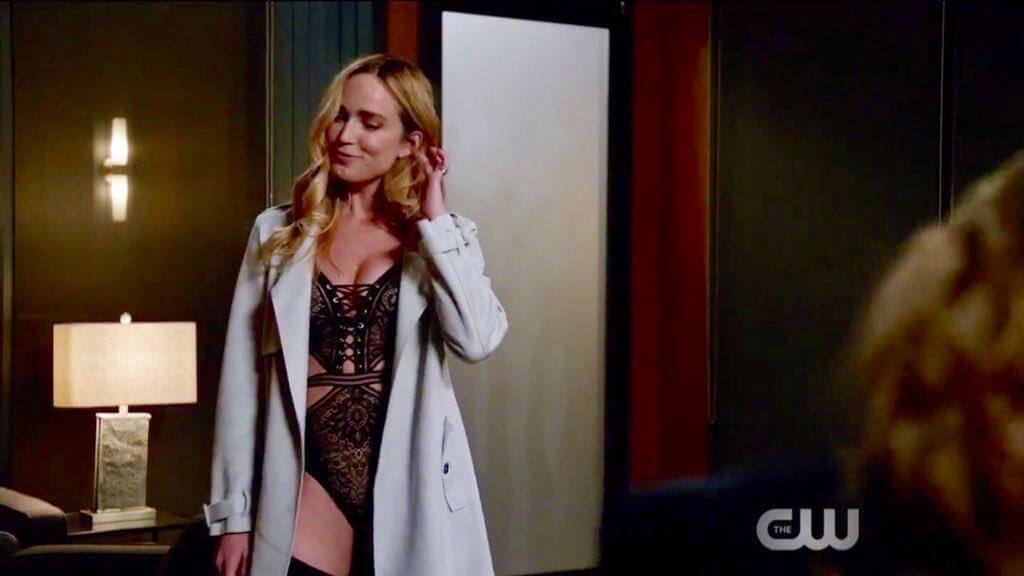 For the record, I personally cannot wait for Tracy to cover this on her Queerest Things post next week!
Looking back, I can see that the cast was teasing us about this moment:
And even Jes was right there with us:
Caity even retweeted some of the best fan reactions:
ANYWAY, back to the real world, both Caity and Jes were announced as guests at the Heroes and Villians Fan Fest in San Jose this weekend and, if you're really into LoT, you should definitely check out the guest list for a bunch of your other favorite actors.
You should know that I will never ever pass up an opportunity to talk about Orphan Black so, here I am, bringing "news" about a show that ended over a year ago! Tatiana Maslany was on Watch What Happens Live and answered a question about her favorite clone:
Marvel's Runaways finally dropped a trailer for the second season, which returns December 21. I am beyond excited for more Deanoru content and to see the teens all learn how to use their powers!
Even better, Virginia Gardner hinted that we will be happy with the Nico/Karolina content this season:
Pose has been getting tons of (deserved) praise since it aired last summer. It highlights stories that have been buried beneath prioritized cisgender, heterosexual storylines for far too long! This week, MJ Rodriguez talked about how this show "feels like a form of activism":
A character on This is Us came out this week (no spoilers, check out Tracy's Queerest Things post on Monday!) so Sterling K. Brown posted this sweet picture in reference to the new storyline:
And that's it for Queer Beats this week! Always thorough, always professional, never random.