Let's talk about the CW for a moment. In 2016, the CW show "The 100" made what turned out to be a catastrophic decision: it killed off the popular character Lexa, sparking the biggest outcry in the queer female community since the killing of Dana in season three of "The L Word." It was a watershed moment in queer female culture, one whose impact and importance can't be overstated. Even mainstream, heterosexual outlets like "Vanity Fair" began talking about the toxic "Bury Your Gays" trope on TV and its deleterious effect on the queer female community. In consequence, much of Hollywood made a conscious decision to stop tokenizing its queer female characters and killing them off. In a very real way, Lexa's death allowed for future lesbian characters to live.
No one learned more from "The 100"'s mistake than the CW itself. It started adding regular queer characters to all of its shows targeting that age demographic. Kareema on "No Tomorrow" (2016), Alex and Maggie on "Supergirl" (2016), Freya and Keelin on "The Originals" (2017), Thea on "Valor" (2017), Cheryl and Toni on "Riverdale" (2017), Ava Sharpe on "Legends of Tomorrow" (2017), Coop on "All American" (2018), Anissa and Grace on "Black Lightning" (2018), Mel and Niko on the "Charmed" reboot, Nora West-Allen on "The Flash" (2018), and Ida and Poppy on "Life Sentence" (2018). Valencia was made bisexual in season three of "Crazy Ex-Girlfriend" (2018) and to "Jane the Virgin," already replete with queer characters, the CW added even more, bring its total number of regulars to three, recurring characters to four, with a total queer count of 13 women to date.

Overall, the CW added at least 19 regular queer characters after Lexa's death, and that doesn't even count recurring and guest characters. Moreover, it's both notable and significant that among ClexaCon guests, Chyler Leigh of "Supergirl," Caity Lotz and Maisie Richardson-Sellers of "Legends of Tomorrow," and Nafessa Williams of "Black Lightning" attended in 2018, while in 2019 Jes Macallan ("Legends of Tomorrow"), Chantal Thuy ("Black Lightning") and Katrina Law ("Arrow") will also be added. A mea culpa from the CW?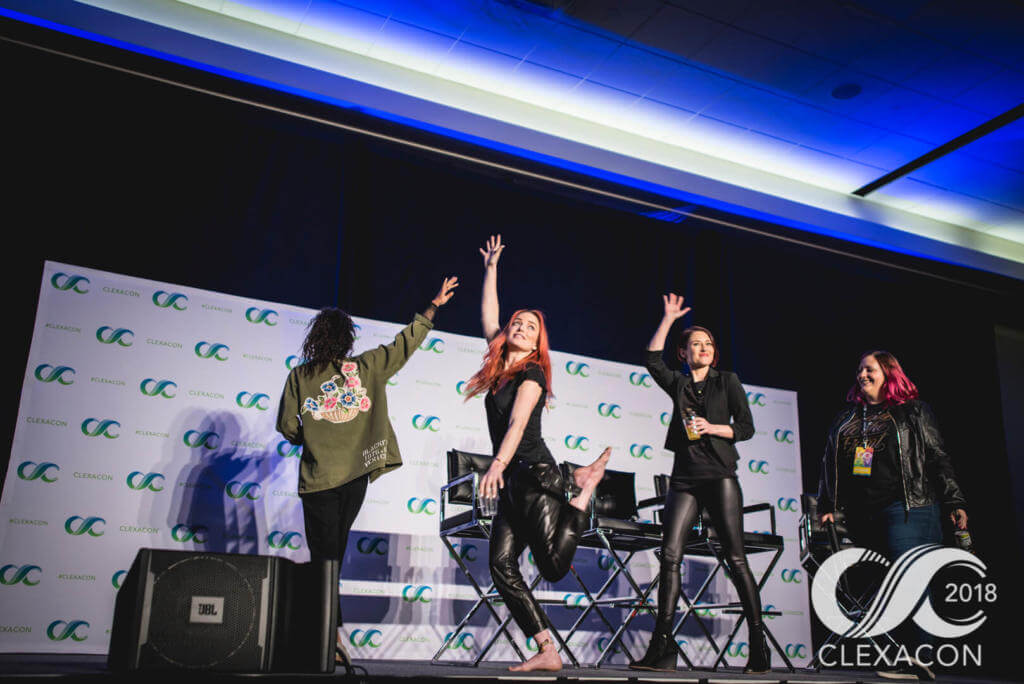 Many of the CW's new same-sex pairs have been wildly popular in the queer female community, further proof that not only did the CW learn from its Lexa experience, but queer viewers were willing to provisionally trust the CW not to break their trust again. One of these couples is "Avalance," the portmanteau for the pairing of Sara Lance and Ava Sharpe on "Legends of Tomorrow," whose relationship started in season three of the show.

For those who haven't seen it, LoT doesn't take itself seriously. In fact, sometimes it feels like the writers drop acid before thinking up individual episodes. The legends as "Puppets of Tomorrow"? Check. A fuzzy blue plush toy named Beebo that saves the world by defeating a demon from hell? Check. The legends saving future President Barack Obama from a telepathic gorilla? Double check. But LoT is also queer as hell, and it does so in a way that normalizes queerness.

Sara's character arc in general, and Avalance specifically, typifies the CW's shift towards inclusivity. Throughout Sara's time on both LoT and "Arrow," she has had plenty of paramours of both male and female genders. Although these were fleeting affairs, none of which stuck until the arrival of Ava, they nevertheless showed positive bisexual representation: Sara didn't fall into the trope But Not Too Bi, nor did she fall into the trope of the sex-crazed bisexual. She was just Sara, and Sara couldn't be tied down by anyone of any gender.

Although LoT is an ensemble show, Sara is the captain of the Waverider, the leader of the legends. Ava is the head of the Time Bureau, making her the bureaucratic boss of the Waveriders. These are not tertiary characters; these are central characters who play a central role in the show. Imagine if Captain Janeway of "Star Trek: Voyager" had been given a girlfriend, and if the crew of the ship had all been supportive of that relationship.

Then imagine if Janeway's girlfriend had even accompanied the crew on its missions. That is the primary novelty of Avalance: that finally in the late 2010s it is possible for a female character in a position of leadership not only to lead, but to have a sustained, committed relationship with another female character who is also in a position of authority (in the last few years we've seen other queer female leaders, such as Two on "Dark Matters" or Dutch on "Killjoys," but their queer forays didn't result in relationships). Moreover, that relationship is not based on titillation of male viewers, but the sincere desire to use chemistry between two characters and build a relationship from it, regardless of those characters' genders. Because no one on the show made a big deal of Avalance, straight viewers were primed not to either.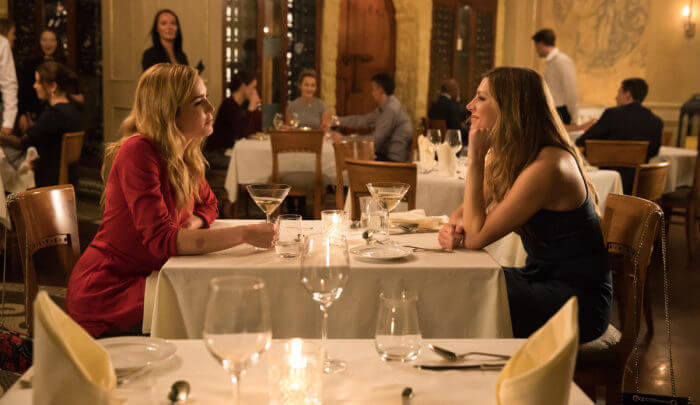 But Avalance also normalizes queerness just by showing the same (tropey, admittedly) relationship story arc that straight TV couples experience: an initial confrontation, a shared bonding experience, flirting, the first date, the establishment of the relationship, saying "I love you" for the first time, discussion of moving in together, having a sexy-turned-comical moment, etc. Things that heterosexual viewers take for granted in opposite-sex love stories are often not shown for queer love stories. While by now there have been multiple queer female TV couples that have completed most of the elements of this arc, it's nevertheless still rare enough to feel novel. And LoT does it all with enthusiasm and fun. This is a show that genuinely loves its characters, and roots for its characters as much as the viewers do.

For 2019, LoT has committed to something that "Supergirl," with its highly popular "Sanvers" pairing, did not: Jes Macallan has been made a series regular. This indicates LoT's commitment to both Ava Sharpe and Avalance. What adventures await Avalance when Ava is on every episode? Who knows. Depends on what LSD gets dropped. But we look forward to seeing what Avalance can become. Will it reach the same sort of iconic status as the likes of John Crighton and Aeryn Sun on "Farscape," Fox Mulder and Dana Scully on "The X-Files," Olivia Dunham and Peter Bishop on "Fringe," or Zoë Washburne and Hoban Washburne on "Firefly"? We hope so.