The odds of queer actors, characters, and shows winning an Emmy are pretty low since we generally don't get nominated as much all that. This goes back to the low percentages of network shows where a main character (or subject) is queer.
Comedy Series
Of the seven shows nominated, all had queer rep as at least recurring character. That said, some (Schitt's Creek) had much better rep than others (Barry, The Good Place). The winner was Fleabag, which has a lead disaster bisexual. Comedy, like sci-fi, tends to be a safer place to 'play gay' on TV still. It's okay, after all, to laugh at the queers.
Lead Actress
Only one actor nominated portrayed a queer character, and it was the winner: Phoebe Waller-Bridge as Fleabag on Fleabag. This is indicative of television's lack of risk taking, but also diversity. Every single nominee? Was white.
Supporting Actress
Back to back wins for Alex Borstein and her 'we're pretty sure she's gay' Susie Meyerson on The Marvelous Mrs. Maisel. While we're thrilled for Susie, she's the only queer nominee for the category and she's not really out yet. Our wish for season three? Susie gets a girlfriend and settles that argument.
Oh. And yes, Kate McKinnon was nominated but they said "for various characters" so who knows if it was for her queer ones or not.
Miscellaneous Awards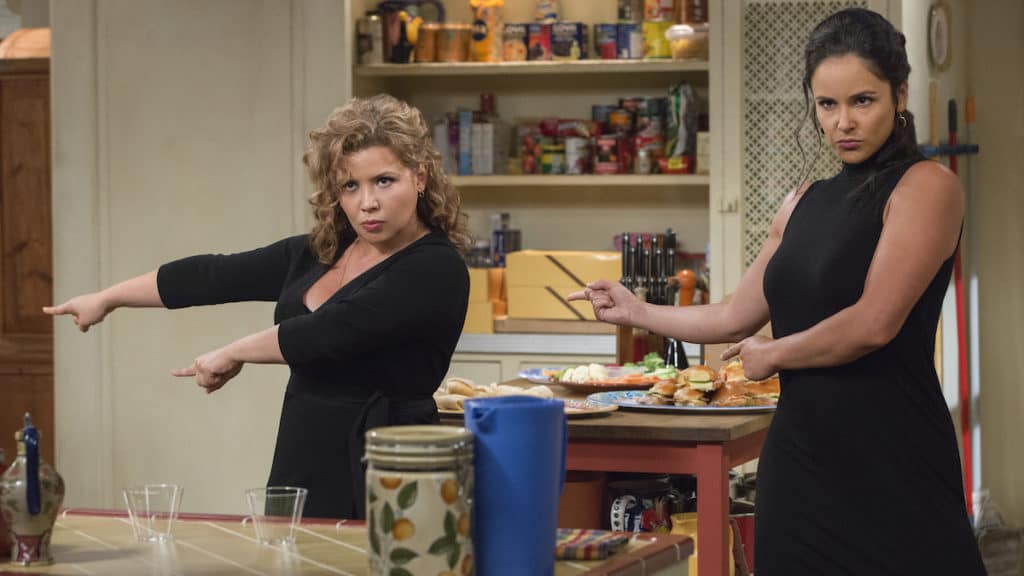 Drama Series
Neither Pose nor Killing Eve got the win for drama. That went to Game of Thrones which should get some prize for not killing off all the lesbians. In fact, a lot of awards went to Game of Thrones for what is generally considered not to be their best season.
Lead Actor
Billy Porter won for Pose and a more deserved win I cannot think of. His performance as Pray Tell is one of my favourite things about Pose. Oh let's be honest, everyone on Pose is one of my favourite things.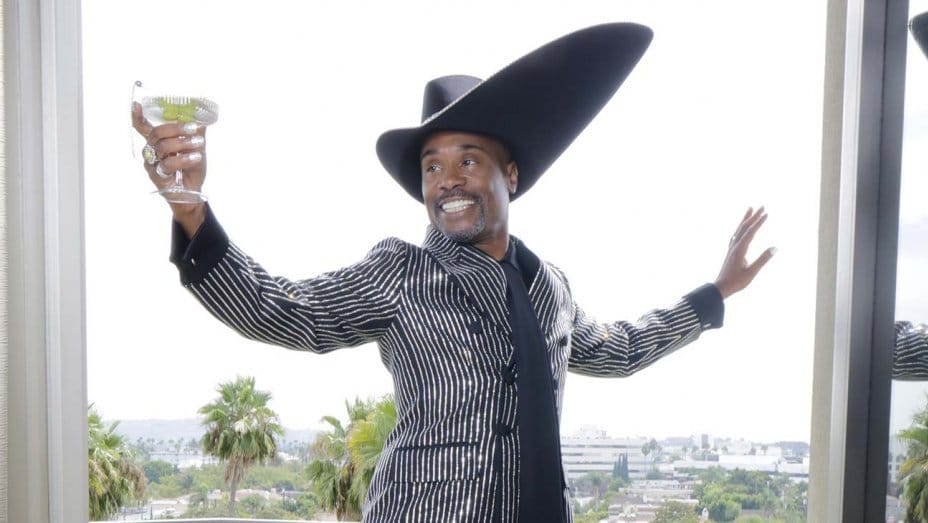 Lead Actress
Jodie Comer won as Villanelle on Killing Eve and queer lady fandom's screams could be heard at 30 thousand feet. Also nominated was Viola Davis as disaster bisexual lawyer Annalise Keating, and honestly I would have been happy if either won. But for Jodie to win was a surprise to me, since I didn't think the mentally unstable sociopathic killer would ever get a nod.
Miscellaneous Awards
Other Awards…
The biggest takeaway of the night was Jharrel Jerome, the first Afro-Latinx to win anything, took lead actor in a limited series for his portrayal of Korey Wise in When They See Us. Behind that was the best supporting actor in a limited series, which went to Ben Whishaw as Norman in A Very English Scandal.
Hannah Gadsby won for outstanding writing for Nanette.
Crazy Ex-Girlfriend, which has some pretty awesome bisexual rep won for best choreography in a scripted show for their performance of "Routines: Don't Be a Lawyer, Antidepressants Are So Not a Big Deal" — they also won for the original lyrics and music for the song.
Queer Eye won for outstanding directing and picture editing in a reality show, and structured reality show (which is basically winning their category)
RuPaul's Drag Race won for best hairstyling on a multi-camera series or special, and RuPaul herself won for best reality host. Oh and outstanding competition show. You know, nothing major.
The Marvelous Mrs. Maisel won for best hairstyling on a single-camera series, as well as a handful of other nods for music.
Netflix's Love, Death, & Robots collected a lot of animation wins.
RENT (the musical from Fox) won for lighting design/direction for a variety special, as well as best production design.
Seth McFarlane won for voice actor.
Patricia Arquette won for a straight role, but took the time to bring up trans rights on the stage and the memory of her sister, Alexis.
Laverne Cox's clutch stole the show in many ways.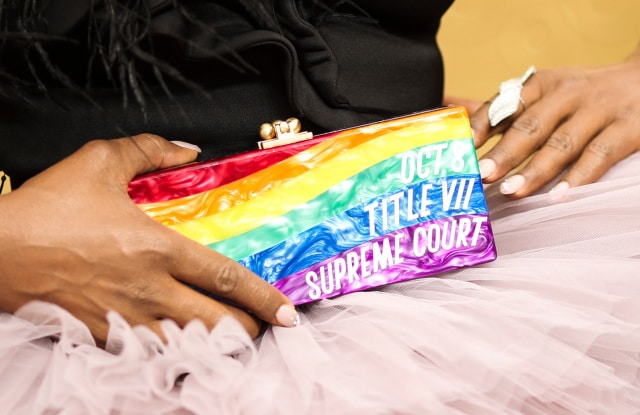 Whew.
The queers did a lot better than we might have predicted, but we need a lot more rep in the mainstream awards if we're going to slay more than the runway.